World Mental Health Day 2021: 10 Resources for People Living with Chronic Illness
Mental Health Day 2021: 10 Resources for People Living with Chronic Illness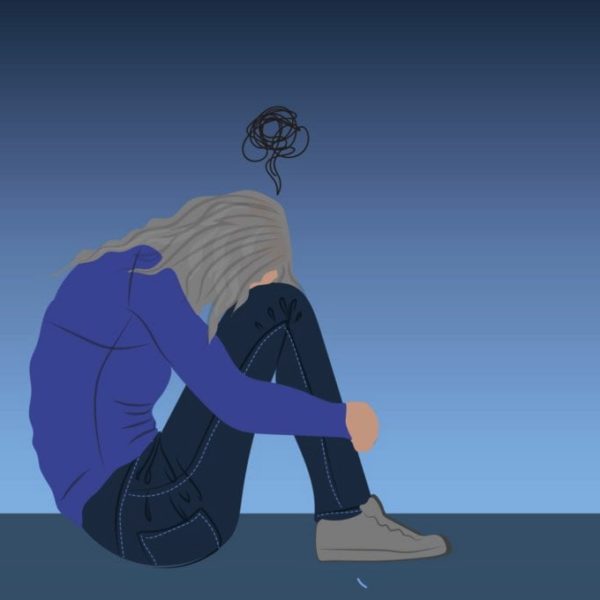 If you're feeling anxious, overwhelmed, or hopeless, know that you are not alone. Living with a chronic illness takes a mental toll — and that toll is magnified in the face of the current COVID-19 pandemic.
Rates of depression and anxiety are at an all-time high, and people with chronic illness have been found two to three times more likely to experience depression than the general population.
A recent study by the Centers for Disease Control and Prevention found that up to 19 percent of people living with arthritis have "frequent mental distress," and 32 percent have a history of depression. What's more, people living with migraine are twice as likely to report poor mental health than those without migraine.
At GHLF, supporting your mental health has always been a priority — and it's become an even greater concern with the added anxiety, social isolation, and stigma over mask-wearing created by the COVID-19 pandemic
In honor of World Mental Health Day, which takes place on October 10, 2021, we've rounded up information, advice, and inspiration from medical experts and patients alike to help ensure that you take today (and every day) to nurture and care for your mental health. Read on and put at least one lesson learned into practice today.
Podcasts
Research shows that men with health problems are more likely than women to have had no recent contact with a doctor regardless of income or ethnicity. This reluctance means that men often do not seek help until a disease has progressed. In this episode of Talking Head Pain, Sean, a retired member of the Canadian Air Force, recalls how he dealt with migraine while serving in the military and now how he helps other men get support. Listen now.
In our podcast Morning Stiffness, psychologist Dr. Laurie Ferguson shares how handicap parking stickers can be judgment inducing. Yet pain is an invisible illness, so having some compassion and kindness goes a long way – both ways. Listen now.
Eddie's PsA story involves a relatively quick journey from diagnosis to starting treatment. But he's had his share of challenges along the way, and that means plenty of wisdom to impart about the many curveballs that PsA can throw your way. "If you don't say something, then nothing's going to change," Eddie says. "[Doctors are] wonderful people. But clairvoyance is not something that is taught in med school." Listen now.
Programs

During the heart of the pandemic, we launched a new virtual program, CreakyKitchen, to give our community a fun and stress-free environment to share strength and experience – through cooking and nutrition. Learn more.
CreakyJoints Radio Theater is a series of radio shows from the 1930s and 40s — complete with sound effects. We know that many people are feeling restless after over a year of social isolation, and we hope this project provides some safe social interaction and gives our community members a chance to flex their artistic and creative muscles. Listen now.
Advice
Learn more about the connection between chronic illness and depression, and find out how patients have successfully managed their depression. Keep reading.
Find out how Dibs Baer, who has rheumatoid arthritis, learned to manage anxiety and reduce panic attacks during the COVID-19 pandemic. Keep reading.
At American College of Rheumatology, CreakyJoints had the opportunity to speak with Adena Batterman, MSW, LCSW, senior manager of inflammatory arthritis support and education programs at the Hospital for Special Surgery in New York City. Mental health conditions like depression and anxiety are very common among people living with arthritis, and it's time for doctors and patients to recognize and treat them. Watch now.

This advice from Laurie Ferguson, PhD, clinical psychologist and Director of Education Development at the Global Healthy Living Foundation, can help reduce anxiety and stress. Keep reading.
People with chronic pain from arthritis and other conditions may be at an increased risk of having suicidal thoughts and behavior. Learn more about this link and when and how to get help. Keep reading.
Other Resources
We understand how difficult it can be to cope during these uncertain times, especially when you are living with chronic illness. It is important to talk to someone who can help. You should contact your primary care physician or your insurance provider to learn about the supportive resources that are available to you. Here are other mental health resources for your reference: