At the GHLF, we understand that living with a chronic condition involves more than just doctor visits and medication. Our "Global Healthy Lifestyle Events" are specially crafted to promote healthier living and offer attendees a treasure trove of resources and practical tips for effectively managing everyday decisions that influence our well-being.
Each of our events features an elite team of GHLF-affiliated health professionals, including physical therapists, mindfulness educators, registered dietitian nutritionists, and pharmacists. They will provide you with small, yet powerful, steps that you can seamlessly incorporate into your daily disease management routines.
Our distinguished speakers will touch upon critical aspects of daily life, from eating nutritiously and staying active to effective stress management, ensuring timely vaccinations, and the importance of knowing your health numbers and adhering to prescribed medications. The goal is to inspire and empower you to make decisions that positively influence your health and overall well-being.
Our GHLF Lifestyle Events are live and free to attend. If you can't join in real-time (or wishing to revisit sessions), we'll be archiving recordings and promoting them to our patient community, ensuring no one misses out on this valuable knowledge.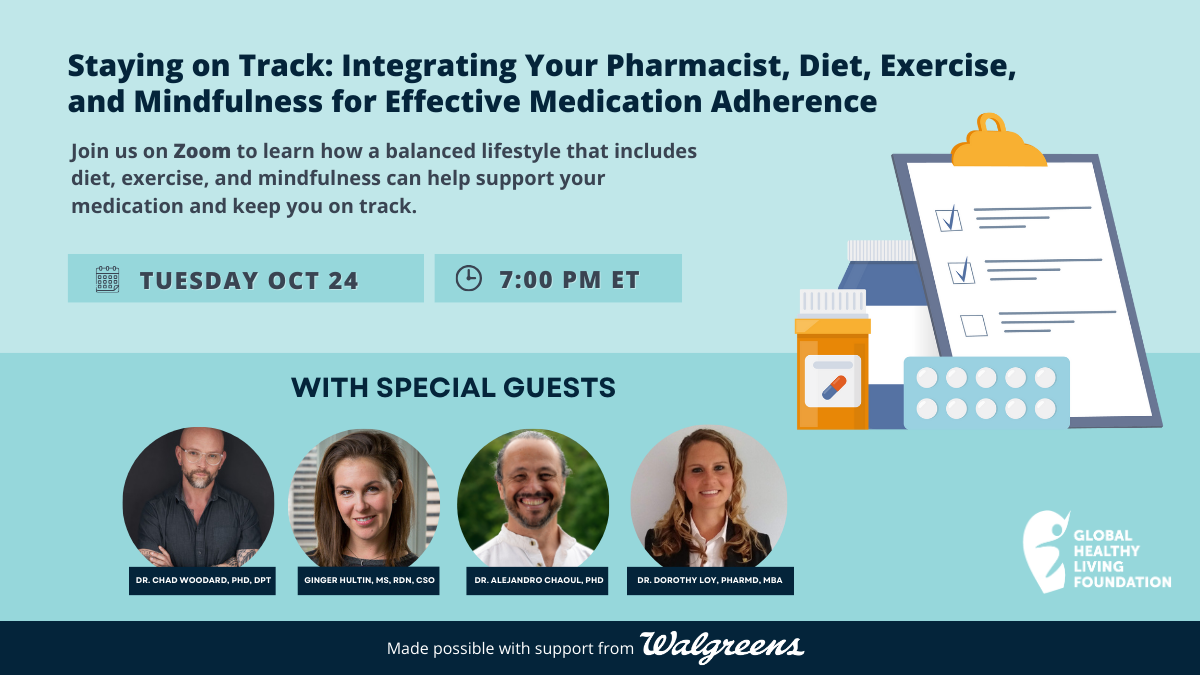 Staying on Track: Integrating Your Pharmacist, Diet, Exercise, and Mindfulness for Effective Medication Adherence
Why is it vital to stick to our medication routine? How can a holistic approach to life bolster the effectiveness of our prescribed treatments? To shed light on these questions, our speakers will walk us through the nuances of medication adherence and the myriad benefits of integrating our pharmacists, dietary habits, physical activities, and mindfulness practices into our health routines.
With guests: Pharmacist Dr. Dorothy Loy, Senior Director of Pharmacy Services and Patient Outcomes at Walgreens; Dr. Alejandro Chaoul, Mind-Body Practice Expert; Ginger Hultin, Nutritionist; and our host Dr. Chad Woodard, Physiotherapist.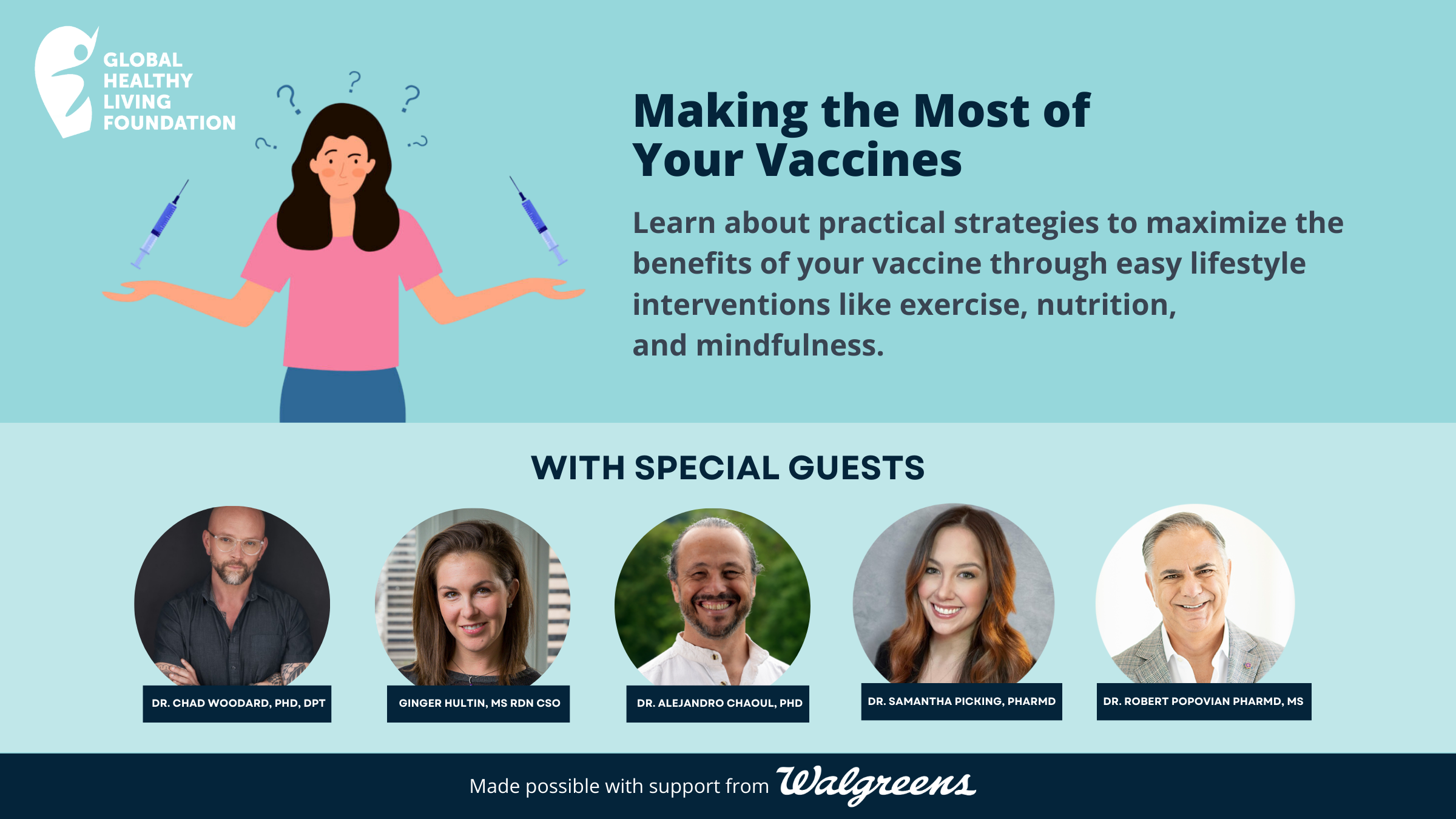 Making the Most of Your Vaccines
Cold/flu season is almost here and COVID and RSV is on the rise, and we are here to answer all your burning questions about vaccines. We'll share seasonal vaccine updates, dispel common vaccine myths, and provide practical strategies to help bolster your immune system and diminish any worries or dread around vaccines.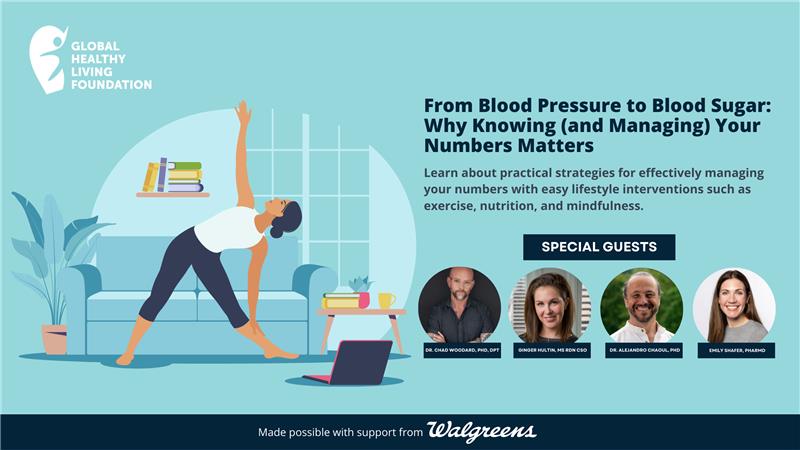 From Blood Pressure to Blood Sugar: Why Knowing (And Managing) Your Numbers Matter
Learn about practical strategies for effectively managing your numbers with easy lifestyle interventions such as exercise, nutrition, and mindfulness.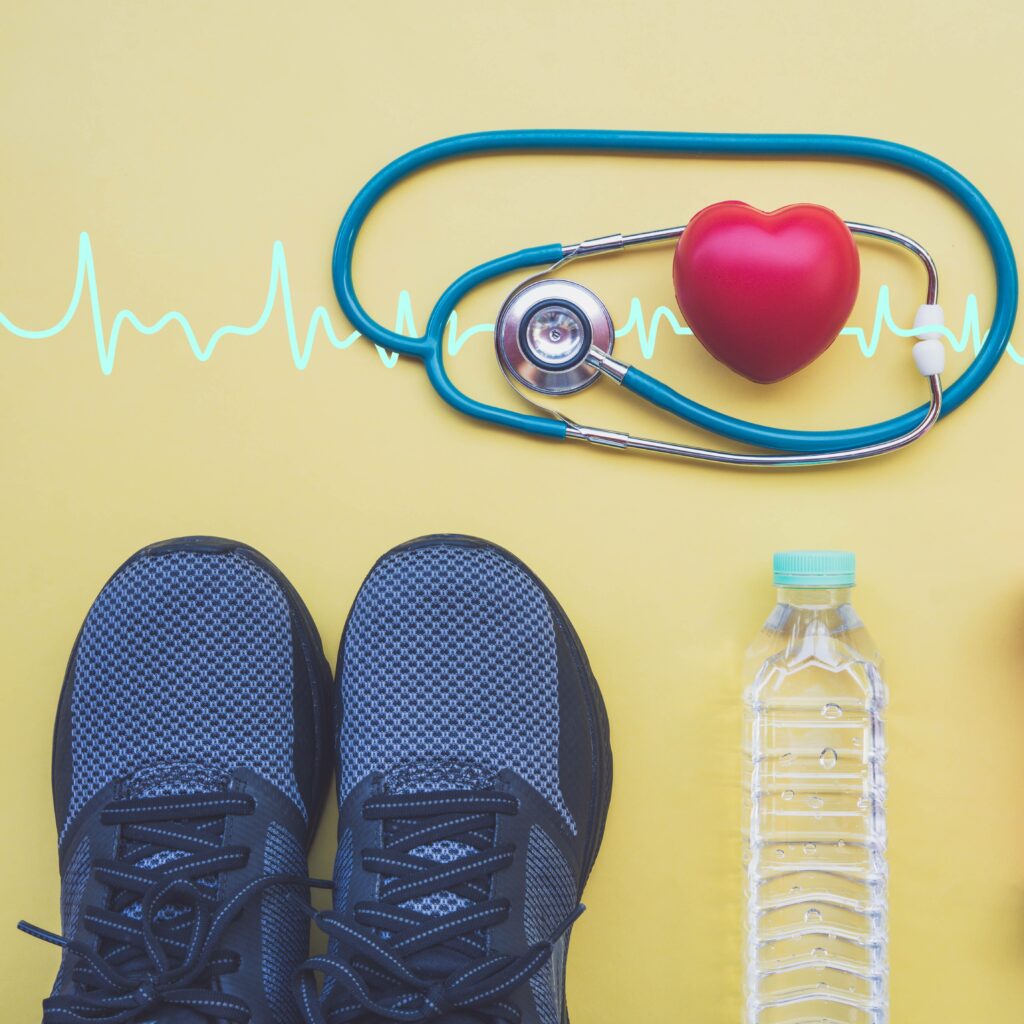 Key Health Numbers to Know If You Have Rheumatoid Arthritis
Discover the key health metrics to discuss with your doctor to determine the best course of action for your rheumatoid arthritis and overall good health.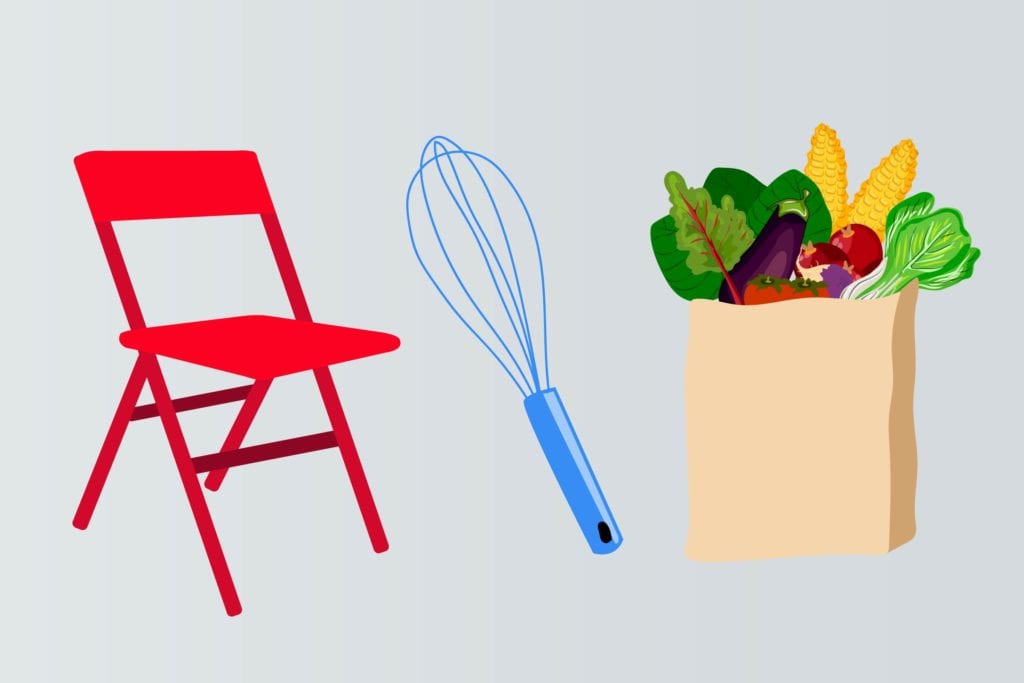 The 12 Kitchen Hacks Everyone with Arthritis Needs to Know About
Try these hacks for cooking and kitchen organization that would make anyone's life easier, especially those with chronic joint pain.
The Global Healthy Lifestyle Events is a new virtual event series produced by the non-profit Global Healthy Living Foundation and made possible with support from Walgreens.



CreakyJoints is a digital community for millions of arthritis patients and caregivers worldwide who seek education, support, advocacy, and patient-centered research. We represent patients through our popular social media channels, our website www.CreakyJoints.org, and the 50-State Network, which includes more than 1,500 trained volunteer patient activists.
As part of the Global Healthy Living Foundation, CreakyJoints also has a patient-reported outcomes registry called ArthritisPower® with nearly 30,000 consented arthritis patients who track their disease while volunteering to participate in longitudinal and observational research. CreakyJoints also publishes the popular "Raising the Voice of Patients" series, which are downloadable patient-centered navigational tools for managing chronic illness. For more information and to become a member (for free), visit www.CreakyJoints.org. To participate in our patient-centered research program, visit www.ArthritisPower.org.