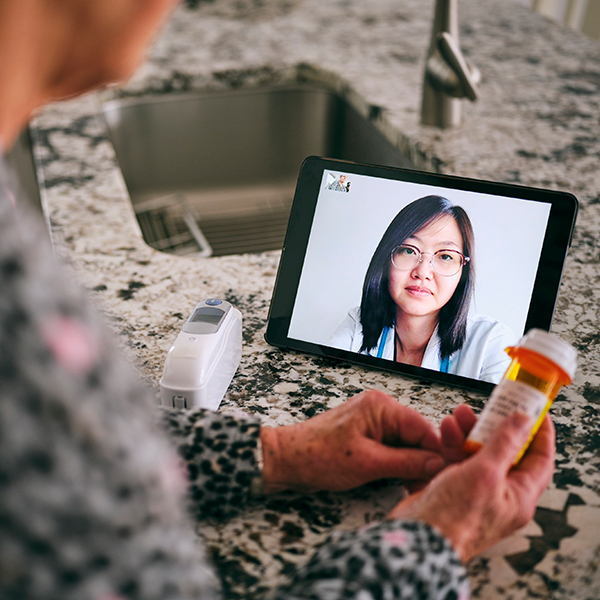 One of the silver linings of the COVID-19 pandemic has been the increase in access to and utilization of telehealth care. In March 2020, Medicare and Medicaid programs were expanded to cover telehealth and many private insurance plans then followed suit. While some private plans have scaled back their telehealth coverage since the start of the pandemic, government plans continue to cover telehealth appointments. 
Providers and patients are finding new ways to communicate, which has led to an increase in demand for telehealth services. Telehealth allows medical professionals to provide care at a distance, which has been extremely important during this public health emergency. Telehealth services help keep people safe during this pandemic while also meeting patients' needs by providing immediate access to providers without risk of exposure. Going forward, continued access to telehealth will expand patients' access to quality care, especially for those who live in rural areas or who may have difficulty attending all of their doctor visits in person.
Protecting Telehealth Access
GHLF supports state and federal policies that enforce telehealth parity and we believe that continued use of telehealth will allow patients to have access to their physicians right when they need it. Additionally, telehealth could present a solution to the lack of doctors in rural areas and could reduce the need for patients to travel many hours to see a doctor in person. See below for our comment letter to the Center for Medicare and Medicaid Services.
Recent Comments and State Letters
eRheum: Have a Better Rheumatology Telehealth Visit
eRheum.org is a website designed to help patients get the most from their telehealth appointments. Written in patient-friendly language, eRheum defines telehealth and how rheumatologists utilize it, provides patients with access to different videoconferencing portals to try with their physician, and explains how to make the most of quick-moving appointments.
Was this article helpful?