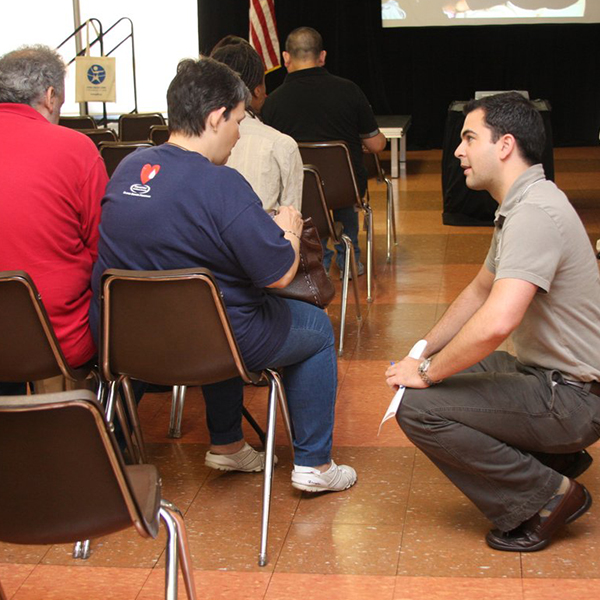 Mission Statement
Our mission at the Global Healthy Living Foundation is to inspire, support, and empower people living with chronic illnesses to put themselves at the center of their care. We provide evidenced-based education and tools that help people living with serious and often lifelong conditions make informed decisions in collaboration with their health care providers and by advocating for improved access to health care.
About Us
The Global Healthy Living Foundation (GHLF) is a 501(c)(3) nonprofit organization based in Upper Nyack, New York. GHLF advocates for improved access to health care at the community, state, and federal levels, amplifying education and awareness efforts within its social media framework. Central to this advocacy are GHLF's commitment to educate about the importance of diagnosis, early and innovative medical intervention, and long-term lifestyle improvement with the goal of improved health outcomes. GHLF is also a staunch advocate for vaccines.
GHLF is the parent organization of CreakyJoints® (CreakyJoints.org), the digital community for millions of arthritis patients and caregivers worldwide who seek education, support, activism, and patient-centered research through our ArthritisPower® (ArthritisPower.org) Research Registry. In response to the COVID-19 pandemic, GHLF started a COVID-19 Patient Support Program, informed by a patient council made up of people living with a wide range of chronic illnesses, that now serves more than 40,000 people. Via CreakyJoints, GHLF also offers PainSpot (PainSpot.org), a digital risk assessment tool for musculoskeletal conditions, and eRheum (eRheum.org), for telehealth support. GHLF provides personalized opportunities to patients via its 50-State Network to advocate for important state and national health care policies that directly impact their access to care.
CreakyJoints was cofounded in 1999 by arthritis patient and advocate Seth Ginsberg (diagnosed with spondyloarthropathy at age 13) and social entrepreneur Louis Tharp. In 2007, the nonprofit Global Healthy Living Foundation was established. In addition to the CreakyJoints rheumatic disease patient community, GHLF also focuses on other chronic conditions, including migraine, psoriasis, inflammatory bowel disease, cardiovascular disease, and others.
Read the Latest from GHLF
_