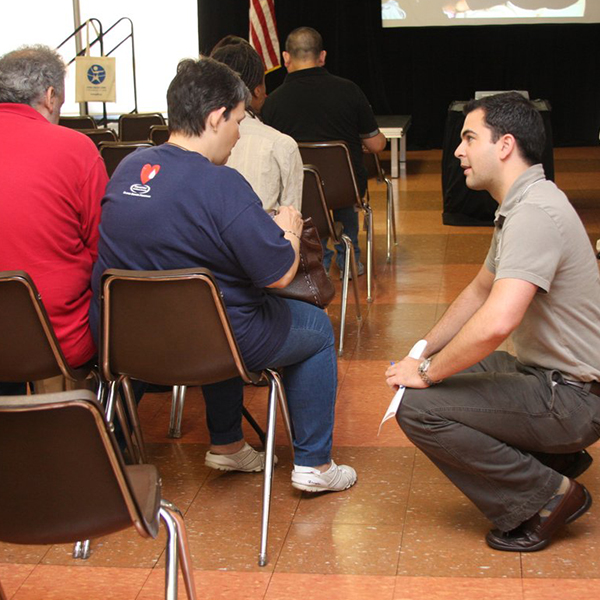 Mission Statement
Our mission at the Global Healthy Living Foundation is to inspire, support, and empower people living with chronic illnesses to put themselves at the center of their care. We provide evidenced-based education and tools that help people living with serious and often lifelong conditions make informed decisions in collaboration with their health care providers and by advocating for improved access to health care.
About Us
The Global Healthy Living Foundation is a 501(c)(3) nonprofit organization whose mission is to improve the quality of life for people with chronic illnesses (such as arthritis, osteoporosis, migraine, psoriasis, asthma, alopecia, inflammatory bowel disease, and cardiovascular disease) by advocating for improved access to health care at the community, state, and federal levels, and amplifying education and awareness efforts within its social media framework. In the earliest days of the COVID-19 pandemic, we created our Patient Support Program, which continues to educate and support people living with chronic disease, answering their questions about how to keep safe and providing the latest guidance as the pandemic continues. GHLF is also a staunch advocate for vaccines.
The Global Healthy Living Foundation is the parent organization of CreakyJoints®, the international digital community for millions of arthritis patients and caregivers worldwide who seek education, support, activism, and patient-centered research in English and Spanish through our ArthritisPower® (ArthritisPower.org) Research Registry. Via CreakyJoints, GHLF also hosts PainSpot (PainSpot.org), a digital risk-assessment tool for musculoskeletal conditions and injuries, eRheum (eRheum.org), for telehealth and virtual-care support, and a constantly refreshed library of podcasts via the GHLF Podcast Network. GHLF never asks the public for donations.
Read the Latest from GHLF
_