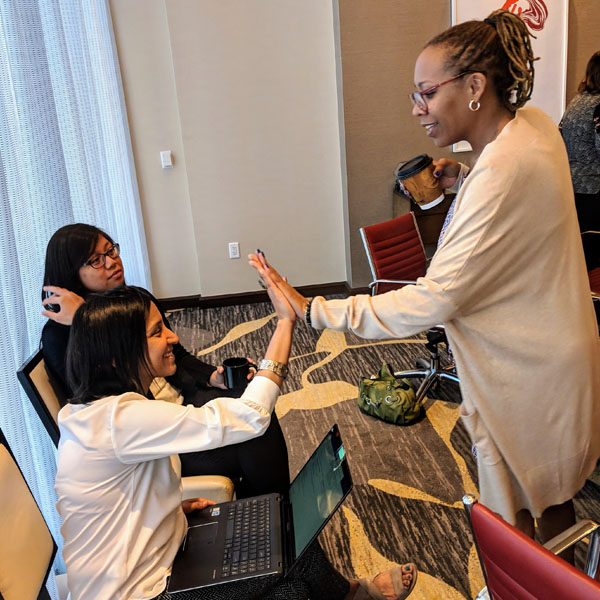 Meet Our Team
Our passionate team is dedicated to improving the lives of people with chronic illness.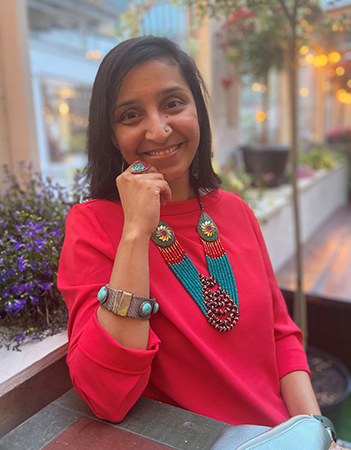 Shilpa Venkatachalam, PhD
Director, Patient-Centered Research Operations and Ethical Oversight and President of GHLF North Africa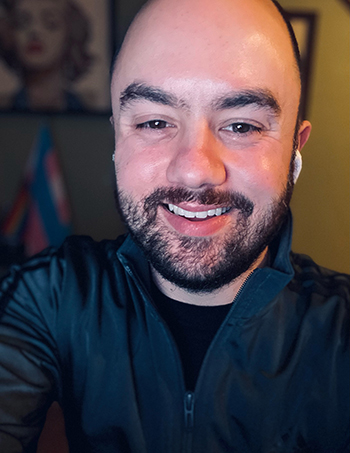 Joseph M. Coe, MPA
Director, Therapeutic Area Growth and Integration

Co-President, GHLF Canada
Organization Values
These are the ethical practices and qualities that guide the Global Healthy Living Foundation (GHLF):
Patient-centered:

GHLF supports people with all forms of chronic disease and believes that patients should be the central decision makers about their care in collaboration with their health care providers. "No research about us without us."

Empowerment:

Through education, support, access to research and advocacy training, GHLF helps members of the chronic disease community feel confident in advocating for their best care.

Quality:

GHLF strives to achieve outstanding results by listening and learning from the chronic disease community. We constantly evaluate and improve all aspects of our organization.

Collaboration:

GHLF brings together and embraces different perspectives, skills, and knowledge. We partner with a diverse group of stakeholders who share the urgency of our purpose.

Positivity:

GHLF's cup is half-full. We push forward with optimism, working around obstacles and finding solutions to problems.

Dedication:

We approach each day with a renewed focus because we are determined to support, educate, and learn about chronic disease until cures are discovered.

Inclusiveness:

GHLF is committed to providing an inclusive, productive, and professional environment, where our employees, members, consultants, researchers, and guests work together with mutual respect.

Integrity:

Honesty, accountability, and acting in good faith are central tenets of GHLF. We are transparent about how we conduct our work and responsive to questions raised about our mission, values, work, culture, and behavior.
Medical Disclaimer
The information contained within GHLF, CreakyJoints, and its various web sites and tools  is provided for general information purposes only. We do not give medical advice or engage in the practice of medicine. The organization under no circumstances recommends any particular treatment for specific individuals and in all cases recommends that you consult your physician or local treatment center before pursuing any course of treatment.
Non-Discrimination Statement
The Global Healthy Living Foundation is committed to equal opportunity for all full- and part-time employees, interns, volunteers, and contractors. It is GHLF policy that no one shall be treated differently, separately, or have any action directly affecting them taken on the basis of race, religion, national origin, marital status, sex, sexual orientation, gender identity, military status or disability where they are otherwise qualified or could be with reasonable accommodation. The immediate remedy for any act of discrimination shall be to end it, treat the individual equally, and, as much as practically possible, to eradicate any effects of discrimination. Discipline will be imposed where appropriate.
Our Partners

The Global Healthy Living Foundation relies on support of past and current partners, including corporate sponsors, government, non-government organizations, and foundation grants. We are grateful for the continued support of our research, education, support, and advocacy efforts. We do not ask for individual donations, and all of our programs and services are free to members of the GHLF community. See all our partners here.
Sponsorship information is available by contacting GHLF Executive Director, Louis Tharp at 845-348-0400 or email him at [email protected]. 
Conflict of Interest Policy
GHLF members of the Board of Directors must sign a conflict of interest statement annually. The purpose of this Conflict of Interest Policy is to protect the interests of Global Healthy Living Foundation, Inc. as a tax-exempt organization ("Organization") when it is contemplating entering into a transaction or arrangement that might benefit the private interest of an officer or director of the Organization or might result in a possible excess benefit transaction. This policy is intended to supplement but not replace any applicable state and federal laws governing conflict of interest applicable to nonprofit and charitable organizations.