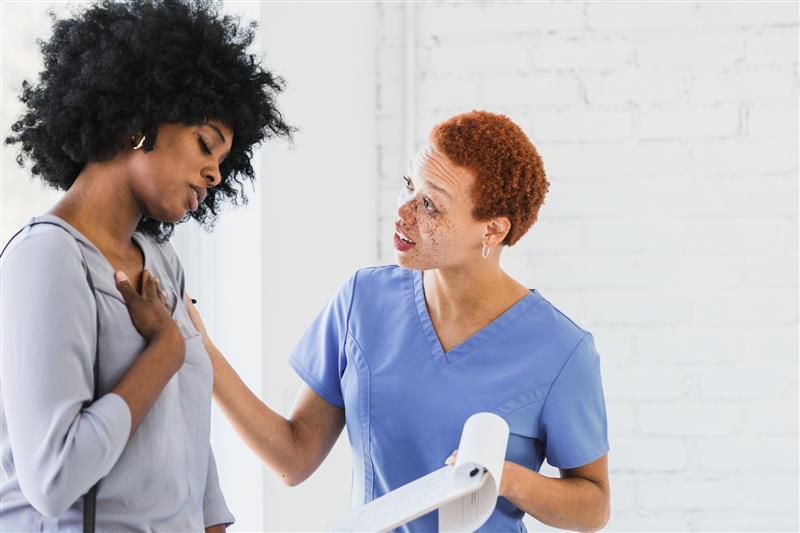 The Global Healthy Living Foundation provides education, support, research, and advocacy on asthma and respiratory conditions. Asthma is a chronic disease that causes the airways in the lungs to become constricted, making it difficult to breathe. Asthma can interfere with your daily activities and, in some cases, be life-threatening. In fact, according to the U.S. Centers for Disease Control and Prevention (CDC), asthma results in 439,000 hospitalizations and 1.3 million emergency rooms visits annually. We believe that the more you know about asthma, the better you can manage it.
Love Should Take Your Breath Away, Not Asthma
When managing a chronic condition like asthma, it's important to involve your loved ones in your care. Asthma can affect your work, home, social, and romantic life — and having someone by your side can help you avoid triggers and prevent your asthma from escalating. For members of the LGBTQ+ community, an informed and supportive partner can also help ensure you're getting the unbiased care and treatment you need and deserve.
Must-Read Asthma Resources
Learn more about asthma from experts and patients in this video series.
Want to find ways to manage your asthma? The Asthma Podcast explores how to better navigate life with chronic illness. Listen in as patients like you share tips for avoiding triggers, seeking out the best treatment, and getting the support you need to live a more full and productive life.
Was this article helpful?