Despite What Insurers and Pharmacy Benefit Managers Say, Protecting Patient Assistance Programs Has Not Increased the Cost of Health Insurance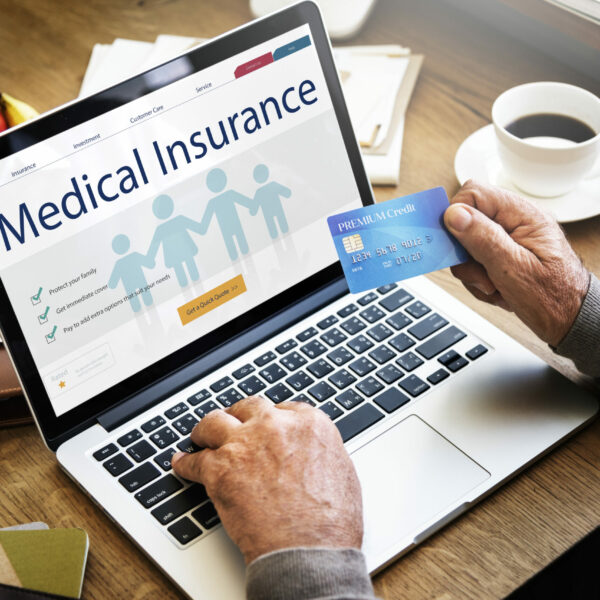 State Laws Protecting Patient Assistance Programs by Prohibiting Accumulators and Maximizers Have Not Impacted Health Insurance Premiums
Nineteen states*, shown in blue, have passed laws to protect patient assistance programs. These laws ban accumulators and maximizers. Insurance companies and pharmacy benefit managers oppose these laws, saying they will increase health insurance costs (premiums).
Our analysis shows this has not been the case, even with more states banning accumulators and maximizers. As shown on the graph, the rates of change (the slope or steepness of changes in each line) in health insurance costs were not different in states with (blue line) vs without (orange line) bans on accumulators and maximizers. Use our interactive tool below to view how a state compares to these averages and to other states. Although a state may have average premiums that are higher or lower than the overall averages, the rates of increases and decreases have been similar for all states.
To fully understand the issue, it is helpful to define some health insurance terms.
Co-pays and co-insurance are a share of costs for healthcare services that patients are obligated to pay (even when their insurance is also paying part of healthcare costs).
Deductibles are pre-set dollar amounts patients must pay before insurance pays for anything (except for some preventive care).
Out-of-pocket (OOP) maximums are the amounts patients pay each year–including deductibles, co-pays, and co-insurance–before the insurance covers all additional costs.
Patient assistance programs, usually funded by drug companies, give financial assistance to patients who cannot afford their medicine.
Accumulators and maximizers stop patient assistance from counting toward a patient's deductible and out-of-pocket maximum. This means the insurer or pharmacy benefit manager is receiving the benefit of assistance, not the patient.
Accumulators stop assistance from counting toward a patient's deductible and out-of-pocket maximums.
In June 2022, we demonstrated that banning accumulators and maximizers had not increased the cost of health insurance. Since then, six more states have passed laws protecting patient assistance. Another year of health care costs also became available. Passing laws that protect patient assistance by banning accumulators and maximizers still has not led to increased insurance costs.
Use the tool below to see insurance cost changes in specific states since 2014 in comparison to the average change for states that have (blue) or have not (orange) protected patient assistance programs.
*As of June 2023
Use This Interactive Tool to Explore Health Care Premium Cost Trends State by State
Averages across states are based on the year the legislation went into effect (as shown in labels) , which is often later than the year it passed. This ensures that the averages were not artificially lowered by including premium cost changes before effects of legislation.
NOTE: missing data points reflect that no data for that state was available for the year in question (for example, there is no data for Hawai'i in the bronze tier); when this occurred, the state was not included in calculating the average for that tier and year.
Sign up to receive more information from the Global Healthy Living Foundation