Seth Ginsberg
Co-founder, President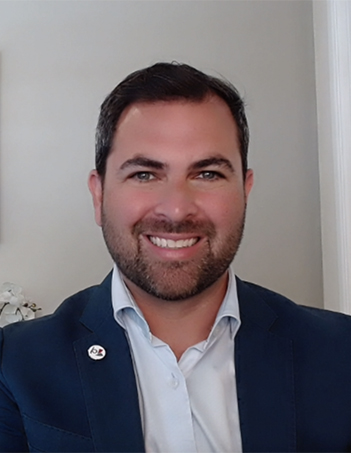 About Seth
Seth Ginsberg is an international health advocate and thought leader based in New York City. Ginsberg was diagnosed in 1994 with Spondylarthritis, and in 1999, at age 18, he helped pioneer the world's first online patient community for the millions of people worldwide suffering from arthritis, called CreakyJoints. CreakyJoints has grown into a trusted and recognized web site and patient community, delivering robust patient education, community-based and web-based support, advocacy initiatives and patient-centered research. In 2007, Ginsberg and social entrepreneur Louis Tharp co-founded the Global Healthy Living Foundation, the 501(c)(3) non-profit parent organization of CreakyJoints and other advocacy-related activities for neurological and cardiovascular conditions. CreakyJoints Australia, also lead by Ginsberg, is the first international patient community under the GHLF umbrella, and constitutes a growing and vibrant community of patients throughout Australia.
Since 2014, Ginsberg has served as a Principal Investigator of the PCORI-funded patient-powered research network ArthritisPower®. As a web and smartphone app, ArthritisPower is an innovative registry engineered for and by people with rheumatoid arthritis and related autoimmune and inflammatory conditions. Research efforts are overseen by a patient governor group as well as a distinguished research and corporate advisory board.
In 2011, Ginsberg helped create GHLF's 50-State Network, which is an active network of more than 1,300 patient advocates, based in all 50 states and Puerto Rico. Under Ginsberg's leadership, the 50-State Network focuses on barriers to care people living with chronic illness endure by working with state governors, legislature leadership and insurance commissioners as well as Congress and health-related Congressional Committees and Caucuses, the U.S. Department of Health and Human Services (HHS) and its regulatory agency the Food and Drug Administration (FDA).
Ginsberg appears as a guest on local and national broadcast news programs, is a regular op-ed contributor, healthcare news, opinion and advice columnist for U.S. News & World Report, and frequent keynote speaker at professional conferences and healthcare meetings.
Seth lives in Manhattan with his wife, Cara Zelas, who is the author of the children's book series "The Big World of Little Dude."