4 LETTERS CHANGED MY LIFE: A GHLF PATIENT ADVOCATE SHARES HER MIGRAINE TREATMENT STORY
4 LETTERS CHANGED MY LIFE: A GHLF PATIENT ADVOCATE SHARES HER MIGRAINE TREATMENT STORY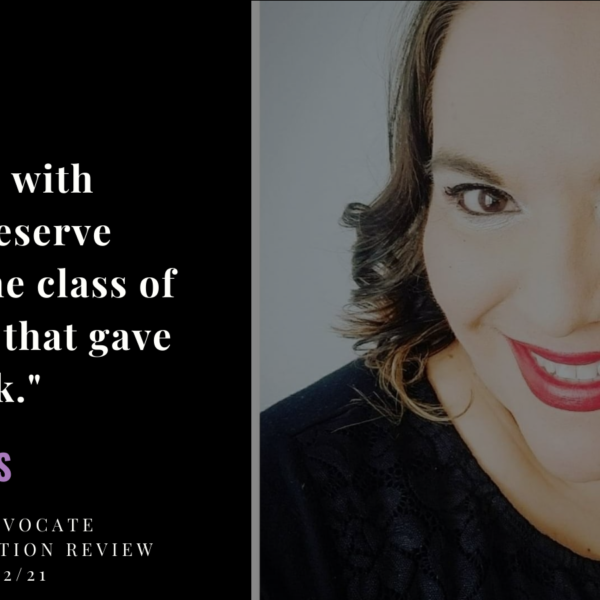 Being a member of the Global Healthy Living Foundation's 50-State Network, our grassroots patient advocacy group, means speaking up when given the opportunity. Migraine advocate and 50-State Network member JP Summers did just that when she provided virtual testimony during a recent meeting of the Texas Drug Utilization Review Board (DURB). JP shared her story to help other Texans with migraine disease get access to better treatments — a new class of medication that JP says gave her back a normal life.
Below is her testimony.
***
My name is JP Summers and I live in Comal County. Thank you for the opportunity to share my story and for making it possible for me to share it virtually. I know everyone is busy and there is a lot you have to cover, so I will be short. I was alerted to this opportunity to share my experience living with migraine by the Global Healthy Living Foundation's 50-State Network, who was informed of it through their participation in the Headache and Migraine Policy Forum.
The Global Healthy Living Foundation is a 501(c)(3) nonprofit whose mission is to help people with chronic disease live healthier and happier lives. I am a volunteer GHLF advocate. They have not provided me compensation for my time, testimony, or expenses.
I'm no stranger to health issues. I had heart failure six times. Yes, six times. Each of those times I recovered in a few days then returned back to my daily routine of being a social media and marketing coordinator and a single mom to two teenagers.
I also live with chronic migraine. Thinking about these two conditions, I have found it much harder to find ways to treat my chronic migraine. For those of you who don't know the definition of chronic migraine, it is having more than 15 headache days a month. And unfortunately, there weren't treatments that worked to reduce those days for me until 2018.
From the ages of 10 to 43 I tried dozens of different treatments and combinations of treatments. My life and career went on hold at the age of 35. Nothing seemed to work, and I ended up in the emergency room a lot, which meant I couldn't be there for my family.
My kids mean the world to me. Migraine was making it so I wasn't able to be a present mom. This tortured me.
But then advancements in migraine treatment happened. I was able to get on new migraine medication, a class of drugs called CGRPs [calcitonin gene-related peptide inhibitors] that are being discussed here today. Those four little letters "C-G-R-P" gave me life back. My kids got their mom back. I was able to go back to work again after taking a five-year absence.
I got my life back.
The pain and symptoms of migraine — throbbing head pain, unrelentless nausea, and sensitivity to lights, sounds, and smells — is not something I would wish on my worst enemy. Even my neurologist noted how debilitating my symptoms were for me and suspended my driving privileges for two years, which ultimately led to losing my job.
As a patient advocate, I hear the stories of people suffering with migraine, of having life put on hold. When you consider access to migraine treatments, I want you to think of me and all those who can't be here today to tell their stoies. Think about a loved one or colleague who may have migraine.
My ask is simple. Please maintain and, if possible, expand access to these migraine treatments.
All Texans who live with migraine deserve access to the class of treatments that gave me life back.  Thank you.
***
Want to Get More Involved with Patient Advocacy?
The 50-State Network is the grassroots advocacy arm of CreakyJoints and the Global Healthy Living Foundation, comprised of patients with chronic illness who are trained as health care activists to proactively connect with local, state, and federal health policy stakeholders to share their perspective and influence change. If you want to effect change and make health care more affordable and accessible to patients with chronic illness, learn more here.