Helping Hands for Morocco Amidst the Earthquake Tragedy
Helping Hands for Morocco Amidst the Earthquake Tragedy
Morocco faces challenges beyond the immediate aftermath of the recent earthquake. Here's how you can raise funds and awareness for the region.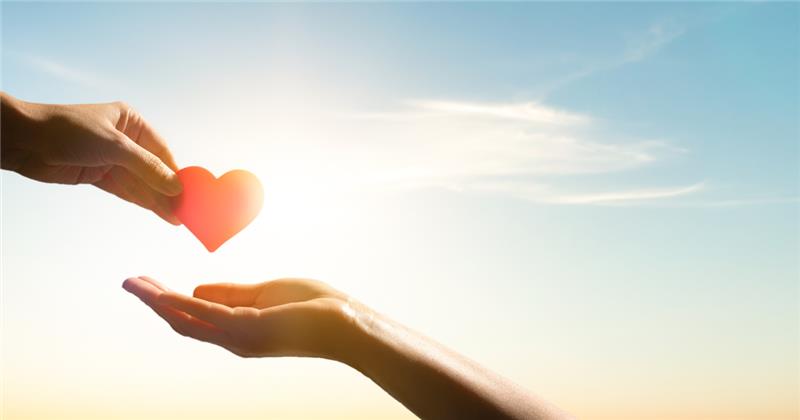 In the wake of Morocco's devastating 6.8-magnitude earthquake, the nation faces a grim reality, as thousands are left grappling with loss, injury, and uncertainty. Families are shattered and left homeless, and the emotional toll is immense.
"Morocco is not used to having earthquakes and is not equipped to deal with a disaster at this scale," says Moroccan Penn State Professor Maha Marouan, Founder of Darna Center, the Global Center for Gender, Race and Health Equity, a U.S.-based center with a mission to improve gender, race, and health equity for women in North Africa. Darna means our home in Arabic. "People lost loved ones; whole families died and disappeared under rubble, and many are injured and in critical conditions. The emotional and mental effects are serious. People will take a long time to recover."
The challenges extend beyond the immediate trauma. Morocco's health care system is, of course, extending itself to the best of its ability to address immediate rescue efforts but the long-term consequences of this disaster will require additional support to counter resource shortages and to provide optimal long-term support for individuals facing severe disabilities resulting from fractures, crush injuries, pulmonary, and respiratory complications, and who will require accessibility to assistive medical devices, explains Dr. Marouan.
In addition to these physical challenges, mental health support is also lacking. Public mental health institutions are overextended and already struggling to accommodate those who need help. Dr. Marouan points out that while the middle class may afford private sector assistance, it's financially out of reach for most of the population.
"Quality of life is going to be severely affected," says Dr. Marouan, "especially for populations who are already vulnerable, such as non-documented migrants who need access to shelter and basic health services, people in rural areas where there are no hospitals and no health services to speak of, and the large number of children who are left orphaned."
Indeed, the earthquake has left a heart-wrenching trail of orphaned children. Dr. Marouan tells a story of three little girls, ages 5 to 10, who live in a remote area outside Marrakech who lost their entire family — no parents, no aunts or uncles, no security, and no legal adoption process in place for orphaned children.
The earthquake exacerbates systemic inequities. "Earthquakes or any kind of natural disaster creates chaos, and the ramifications are many," says Dr. Marouan, adding that we need to consider ways to safeguard our most at-risk communities, many of whom are now homeless and unprotected.
"Yet this crisis can be an opportunity for policy change," she adds. "My hope is that this crisis drives regularization of non-documented migrants who deserve the protection of the law and access to health services." She also emphasizes the need for a move toward legal adoption.
Currently, Morocco relies on a guardianship system that does not permit children to fully adopt the names of their caretakers or access inheritance rights. Furthermore, this system mandates that guardians be Muslim, narrowing the opportunities for many children to find homes. "This earthquake has intensified the strain on an already overburdened system, with orphanages and shelters overflowing, unable to accommodate the growing number of children in need," she says.
Adds Shilpa Venkatachalam, PhD, MPH, Director, Patient Centered Research Operations and Ethical Oversight at GHLF: "This earthquake is a tragedy of scale that should concern us all. The health care infrastructure and the people of Morocco will have to bear a burden that must not be faced alone, especially given that resources and facilities will be under extreme strain. As a global organization, we feel it's our responsibility to step in and help alleviate some of those strains and to support any relief efforts that we can to the best of our ability. We stand with unified efforts to lift a community of people who have been struck by this terrible disaster."
Building on this, our collaboration with organizations like Darna Center becomes even more critical. Darna Center aims to dismantle the gender and racial disparities that severely restrict equitable access to health services for these women.
"This is one of the reasons I partnered with GHLF," says Dr. Marouan. "It is the work they do with underprivileged communities and the activism around providing access to health for communities who are often marginalized or made invisible. What we are doing here relates to something larger — pushing for a better life for people who don't have access and raising awareness of how gender inequity and race inequity are directly connected to health inequities."
How to Donate
GHLF and Darna Center have teamed up with the National Association of Doctors, a local Moroccan physician organization, to raise funds to assist those urgently in need of medical support after the disastrous earthquake. Funds contributed will be given to the National Association of Doctors to provide the essential medical help and supplies to the Moroccan community. "The impact of this earthquake will have long-lasting effects, so your help is never too late," says Dr. Venkatachalam. Donations are tax deductible in the United States. Contributors outside the U.S. should consult with their tax advisor or local laws. You can donate here.
Raising Awareness for Earthquake Relief in Morocco
If you're unable to make a monetary donation, there are several ways you can make a difference. As Dr. Venkatachalam mentions, "Your voice can make a change. Unless the world hears the outcry, many remain unaware."
Discuss the earthquake crisis and health inequities in Morocco with your friends and family. It's crucial to keep them informed and make them realize the importance of global solidarity.
Initiate a fundraiser on platforms like Facebook. Visit facebook.com/fundraisers to engage your network in contributing to relevant organizations, such as 'Morocco Earthquake Relief Fund' or 'Emergency Supplies for Morocco.'
For those with connections in Morocco, now is the time to check in. The country is undergoing severe challenges, with many grappling with physical, emotional, and financial burdens. Also, if you know facilities that need emergency aid, tents, or other essential supplies, reach out.
Was this article helpful?