Meet the Patient Leaders Behind GHLF's COVID-19 Patient Support Program
Meet the Patient Leaders Behind GHLF's COVID-19 Patient Support Program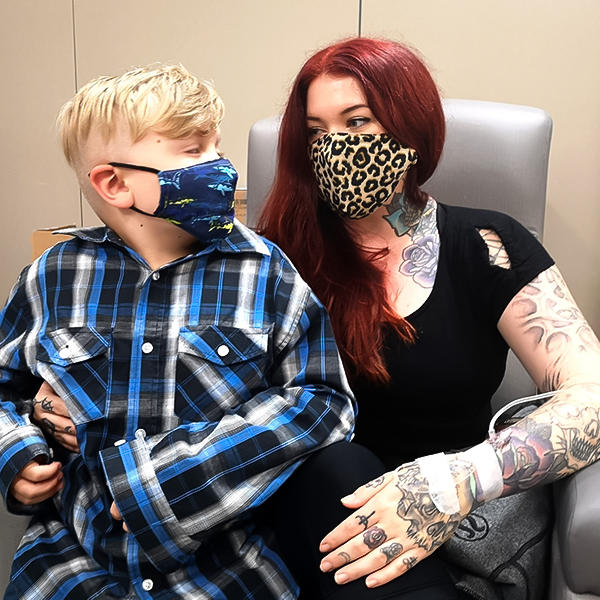 The coronavirus (COVID-19) pandemic is an unprecedented public health crisis, and especially stressful for people who are living with chronic health conditions. The Global Healthy Living Foundation (GHLF) is committed to being a reliable source of information, community, and support for patients and their families around the world. Sign up for GHLF's FREE support program for patients.
Serving Patients Through Peer Leadership
Meet the patient leaders who are working with GHLF to serve chronic illness patients during this critical time. No one knows what it's like to live with a chronic condition more than patients themselves. GHLF is committed to producing resources and support initiatives personalized to patients' needs.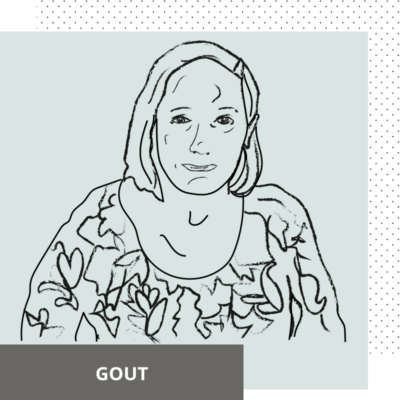 Susan Herley
Product manager and activity coordinator | Chicago, IL
Condition(s): Gout
Susan, who is a retired product manager, changed careers and spent several years as an activity coordinator at a nursing home. She currently volunteers at her local hospital. Susan is passionate about creating a sense of community in anything that she does. Fostering this sense of community is what inspired her to be a part of the COVID-19 Patient Leadership Council and create awareness about the struggles gout patients face, especially during the coronavirus pandemic. Susan, who has been living with gout for 4 years, is especially passionate about the importance of early diagnosis and treatment of gout. "Better to be proactive vs reactive is my motto," she says.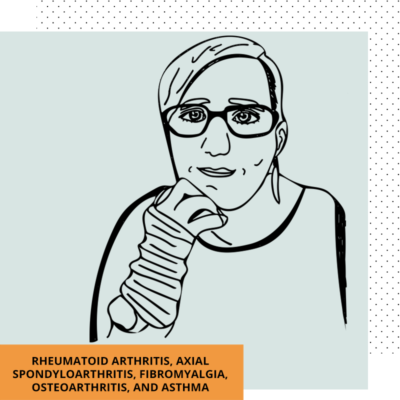 Jen Walker
Artist, #HighRiskCovid19 Co-Founder | San Antonio, Texas
Condition(s): Rheumatoid Arthritis, Axial Spondyloarthritis, Osteoarthritis, Fibromyalgia, Asthma
Jen Walker is a multimedia artist and developer living with multiple chronic diseases, which include rheumatoid arthritis, axial spondyloarthritis, fibromyalgia, Raynaud's disease, neuropathy, osteoarthritis, and more. Jennifer has been furiously advocating for better education and support for high-risk patients during the coronavirus pandemic. She is one of a handful of patients on the leadership team that got the advocacy hashtag #HighRiskCovid19 trending, which was covered in HuffPost, Forbes, Buzzfeed, and elsewhere.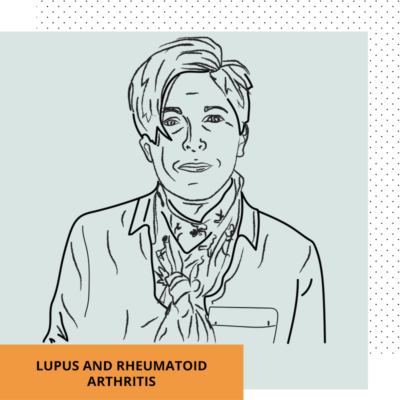 Beth Madison
Biology Professor | Tennessee
Condition(s): Rheumatoid Arthritis, Lupus
Beth Madison is a professor of biology at Union University. Her faith, family, friends, and students encourage her to be brave and vibrant in all parts of life as she copes with the challenges of rheumatoid arthritis and lupus. This encouragement has helped her advocate for patients with chronic disease on a local, state, and national level through writing and speaking. She has been married for 28 years and is the mother of two sons (and now an incredible daughter-in-law).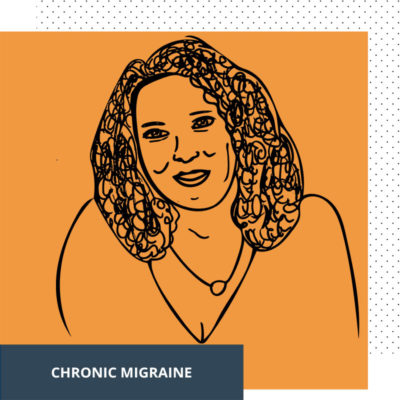 Catherine Charrett-Dykes
President and Founder of Chronic Migraine Awareness, Inc. | New York
Condition(s): Chronic Migraine
Catherine Charrett-Dykes is the president and founder of Chronic Migraine Awareness, Inc., which currently has more than 46,000 members. Their work includes various online support and education groups; an advocacy program called Advocates Removing Migraine Stigma; support services that include triage kit care packages and the Support Squad; a strong Migraine and Headache Awareness Month Campaign; and a visibility initiative called the Faces of Chronic Migraine.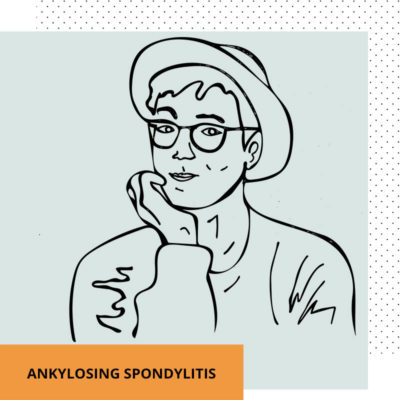 Charis Hill
Patient Advocate, #HighRiskCovid19 Co-Founder | Sacramento, California
Condition(s): Ankylosing Spondylitis
Charis is an award-winning queer disabled chronic disease advocate, writer, speaker, and model living with ankylosing spondylitis (AS), major depressive disorder, anxiety, and post-traumatic stress disorder. Since being diagnosed with AS at the age of 26 after 13+ years of unexplained symptoms, Charis' story has been featured in dozens of publications and media outlets including Arthritis Today magazine, Mother Jones, CNBC, the Associated Press, and in the documentary film Becoming Incurable.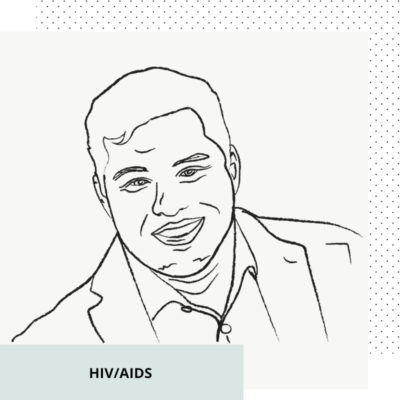 Daniel Garza
Speaker, Actor, Comedian | Laguna Beach, California
Condition(s): HIV/AIDS, Cancer
Daniel Garza has been an HIV/AIDS advocate since 2001 with a focus on presenting to high school and college communities. In Southern California, he is a board member at Radiant Health Centers and chair of the Client Advisory Committee. He takes part in the Positively Fearless campaign for Janssen Pharmaceuticals. Daniel manages the HIV Positive Life support group on Facebook. He is also an actor, stand-up comedian, and hosts the "Put It Together" podcast.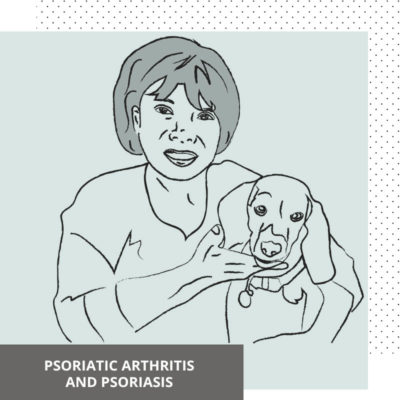 Diane Talbert
Founder of PowerBeyondPsoriasis.com | Washington, D.C.
Condition(s): Psoriasis and Psoriatic Arthritis
Diane Talbert has been living with psoriasis for 50-plus years and psoriatic arthritis for more than 20 years. Diane has written for Health Union, Patients Rising, Everyday Health, the New York Times, CreakyJoints, and The Mighty, among others. A fierce patient advocate, Diane has spoken at the U.S. Food and Drug Administration (FDA) about living with psoriasis and psoriatic arthritis, attended events on Capitol Hill, and has spoken at various town hall meetings. Her goal is to stop the stigma associated with psoriatic arthritis and psoriasis and ultimately help find a cure for these diseases.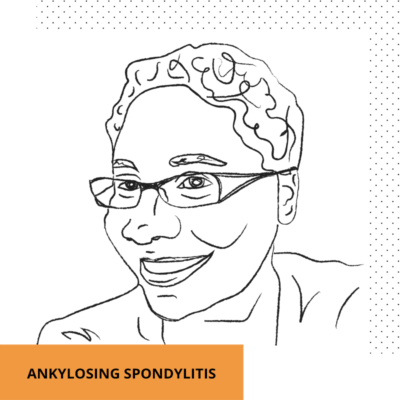 Dawn Gibson
Author, #HighRiskCovid19 Co-Founder | Michigan
Condition(s): Ankylosing Spondylitis
Dawn Gibson, an author at AnkylosingSpondylitis.Net, has lived with spondyloarthritis since 2001. She entered health advocacy through rheumatology Twitter in 2011. She founded the Twitter support group Spoonie Chat in 2013, which has grown into a thriving community of mutual support, friendship, and solidarity for patients living with chronic illness. Health care providers, health care organizations, and non-profit foundations also rely on Spoonie Chat to hear directly from the community about patients' experiences.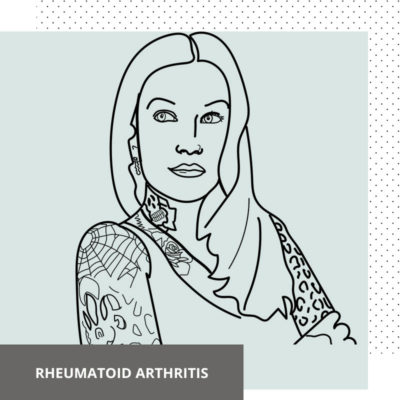 Eileen Davidson
Founder of Arthritis Blog, Chronic Eileen | Vancouver, British Columbia
Condition(s): Rheumatoid Arthritis
Eileen Davidson is the creator of the award-winning arthritis blog Chronic Eileen and a regular contributor to the CreakyJoints community. She is an active rheumatoid arthritis advocate in her community and on social media. Eileen sits on the Arthritis Research Canada Patient Advisory Board (APAB), is an ambassador for The Arthritis Society, a Canadian non-profit group, and sits on several committees with missions focused on advocacy, disease awareness, fundraising, implementing better care for those living with arthritis, and participating in lifesaving research.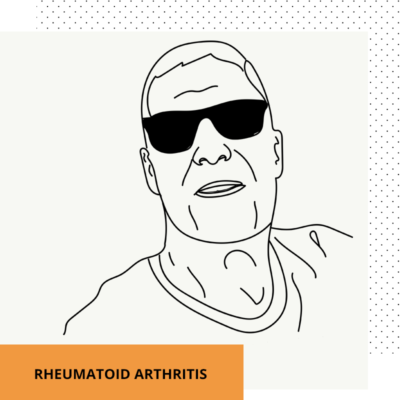 Ray Bouchard
First Responder and Safety Educator, #HighRiskCovid19 Co-Founder | Venice, Florida
Condition(s): Rheumatoid Arthritis
Ray spent 44 years as a front-line first responder and a public/private safety educator. Ray is diagnosed with rheumatoid arthritis and has been an active patient advocate during the coronavirus pandemic to raise awareness of issues for high-risk patients. "I have RA, I have it by the belt buckle, and now I race to spread awareness," he says.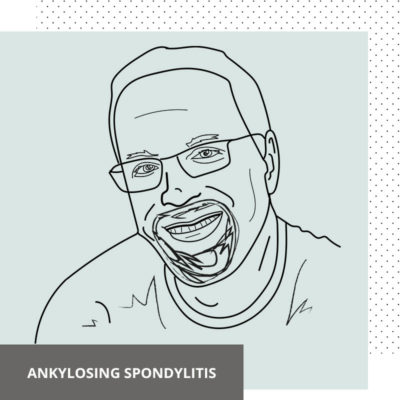 Jed Finley
Special Education Teacher, #HighRiskCovid19 Co-Founder | St. Louis, Missouri
Condition(s): Ankylosing Spondylitis
Jed Finley is a special educator teacher and ankylosing spondylitis patient leader and advocate from St Louis, Missouri. He has shared his story in various publications, including the New York Times, the book Made to Overcome: Chronic Illness Edition, and the ankylosing spondylitis awareness campaign "My Back Is Killing Me" from CreakyJoints. He is the founder of the online Facebook support group Living With Ankylosing Spondylitis and hosts local AS group meetings in St Louis.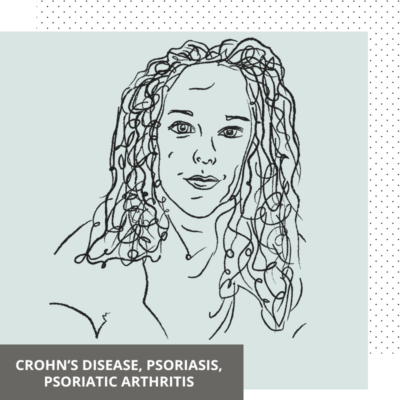 Jamie Holland
Writer | Florida
Condition(s): Crohn's Disease, Psoriasis, Psoriatic Arthritis
Jaime Holland is a writer, rescue dog mom, and patient advocate living with Crohn's disease, psoriasis, and psoriatic arthritis. Jaime is passionate about educating patients and caregivers about the importance of disease management and treatment compliance, as well as educating health care providers on better ways to communicate with and provide empathy toward patients. Jamie connects with fellow patients and advocates across the globe through her blog, Pretty Rotten Guts, her Twitter @jaimeeditor, and Instagram @slightlyjaided. She also volunteers to help influence patient-focused policy.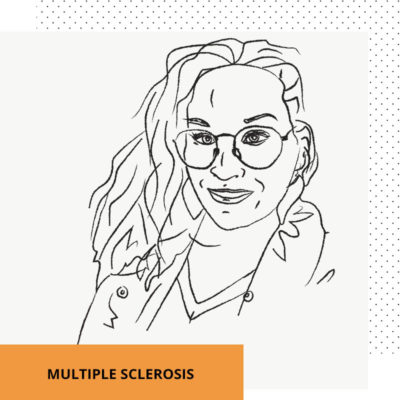 Ebby Isbill
Patient Advocate | Texas
Condition(s): Multiple Sclerosis
Ebby Isbill, a 40-year-old mother of three, was diagnosed with multiple sclerosis in December 2014. Prior to getting diagnosed, she became an active CrossFit participant and has continued her passion for it since. Ebby has even competed in a few adaptive competitions, but had to stop as her condition progressed. She started a new treatment in February 2017 and experienced great results. This has allowed her to take up cycling to stay active and use it as a tool to advocate for MS. She has participated in multiple BIKE MS rides. "I love being able to connect to others with MS and encourage them to stay active physically, as well as active in what brings them joy," Ebby says. "Multiple sclerosis has not stopped me from being involved in the lives of my kids, active physically with friends, and involved in helping with our church as well. MS can be a scary diagnosis, but when you have others who understand the ups and downs, it doesn't seem like life is over."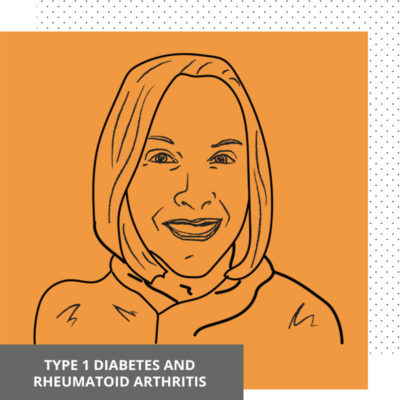 Molly Schreiber
Patient Advocate, #HighRiskCovid19 Co-Founder | Baltimore, Maryland
Condition(s): Type 1 Diabetes and Rheumatoid Arthritis
Molly has been living with type 1 diabetes since 1989 and rheumatoid arthritis since 2012. She shares her journey with multiple autoimmune diseases through writing and social media. In her patient advocacy, it is important to Molly to be open and show both the positive and negative impacts of her illnesses on her daily life. Molly lives in Baltimore, Maryland with her husband, son, and daughter. In addition to her advocacy work, she works full-time for a pediatric hospital.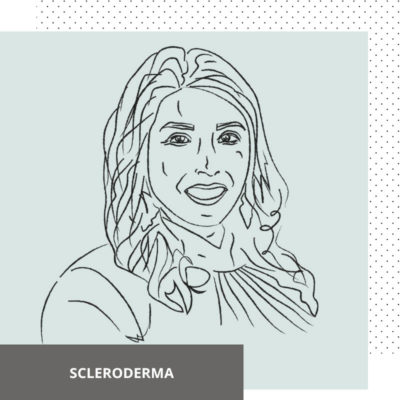 Jovana Gonzalez Placido
Board Secretary/Fundraising Chair for the Scleroderma Foundation Texas Bluebonnet Chapter | San Antonio, Texas
Condition(s): Scleroderma
Jovana Gonzalez Placido, recently married and mother of two sons, was diagnosed with scleroderma at the age of 14. "It was the beginning of a journey that became my purpose in life," says Jovana, who has been a chapter leader for the Scleroderma Foundation for 12 years. "I will continue to defy the odds for as long as I can, to continue the mission of helping those who are going through the same journey I am."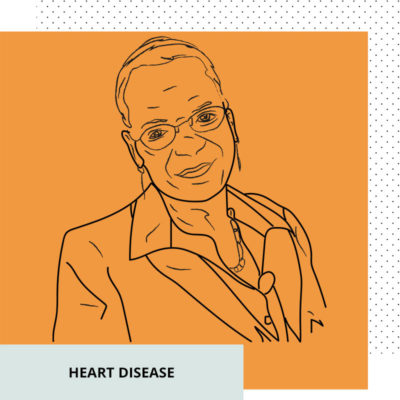 Roxanne Watson
Founder of the AM radio show Michael's Gifts | New York
Condition(s): Organ Transplant, Heart Disease
In July 2010, heart disease patient Roxanne Watson received a heart transplant after two years on a waitlist. It was then that Roxanne realized her true calling: advocating for donor education. In April 2019, Roxanne Watson registered her 11,000th person to New York's organ and tissue transplant registry. Today she is expanding her outreach with her new radio show Michael's Gifts, which airs on WRCR 1700 AM NY.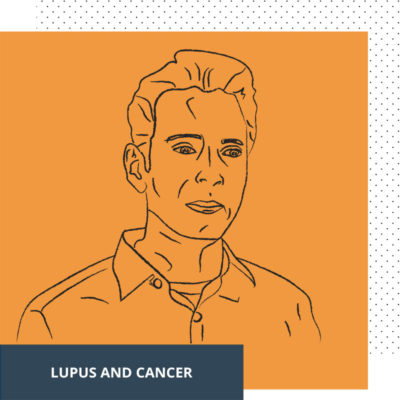 Peter Morley
Patient Advocate | New York, NY
Condition(s): Lupus, Cancer
Peter Morley is a disabled patient advocate, a two-time cancer survivor, lupus warrior, and health care activist. He has worked closely with his Congresswoman Carolyn Maloney and Senate Minority Leader Chuck Schumer; members of the Senate HELP Committee, including Senators Patty Murray, Doug Jones, Jacky Rosen, and Chris Murphy; leaders of the House of Representatives including Speaker Nancy Pelosi, Congressman Eric Swalwell, Congressman Elijah Cummings, and Congressman Joseph Kennedy. He has held over 450 meetings in Congress and testified before Congress three times, sharing his own journey as well as stories fellow patients across the United States. In December 2016, Peter joined Twitter and created the handle @morethanmySLE and website www.morethanmysle.com.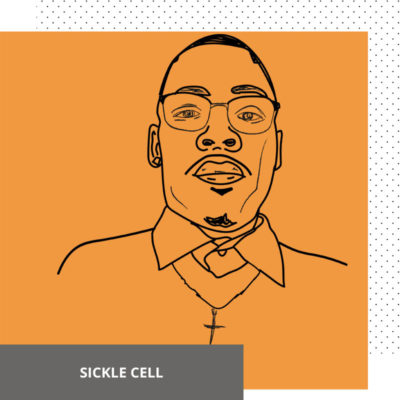 Terrance Hill
Chicago, Illinois
Condition(s): Sickle Cell Disease
Terrance Hill is a 40-year-old sickle cell warrior and advocate who lives with complications related to the condition. After battling sickle cell disease his whole life, Terrance received a successful stem cell transplant in 2016, leaving him with just the genetic trait. "I got the half cure," he explains, which means he is not completely sickle cell-free.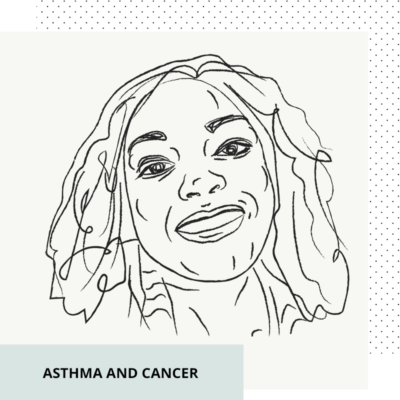 Tinu Abayomi-Paul
Disability Activist | Texas
Condition(s): Cancer (Chronic Lymphocytic Leukemia), Asthma
Tinu Abayomi-Paul is a disability activist and the founder of Everywhere Accessible. She maintains a master list of Twitter chats and patient-facing hashtags to help the community easily find resources and each other. Her e-book on being a spoonie with cancer comes out later this year.
Health Care Provider Spotlights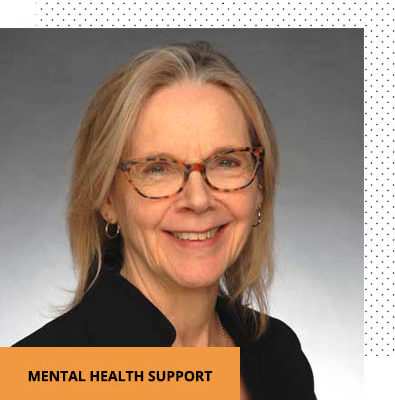 Laurie Ferguson, PhD
Laurie Ferguson, PhD, is GHLF's Director of Education Development. As a clinical health psychologist, she offers expertise on patient-centered programming and educational needs that come with managing chronic health conditions. Her area of research focuses on developing resilient attitudes and behaviors, particularly in times of chronic pain and stress. Her national and international workshops focus on dealing with transitions and life changes.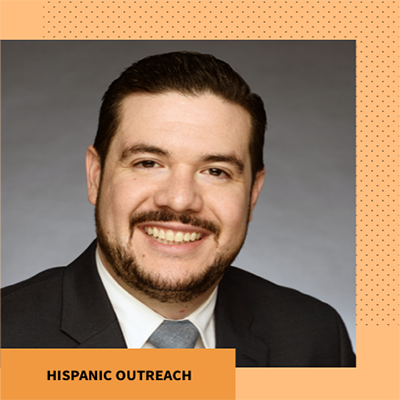 Daniel Hernandez, MD
Daniel Hernandez, MD, is GHLF's Director of Medical Affairs and Hispanic Outreach. He co-founded the International Medical Graduate section, which is now part of the National Hispanic Medical Association. Daniel was born in El Paso, Texas. He graduated with a biology degree from the University of Texas in San Antonio and later graduated medical school from the Universidad Autonoma de Guadalajara.