Proven Systemic Drug Found Promising for Genital Psoriasis Treatment
Proven Systemic Drug Found Promising for Genital Psoriasis Treatment
New research has revealed encouraging findings about the effectiveness of apremilast (Otezla) in treating genital psoriasis, a condition that often carries a significant stigma.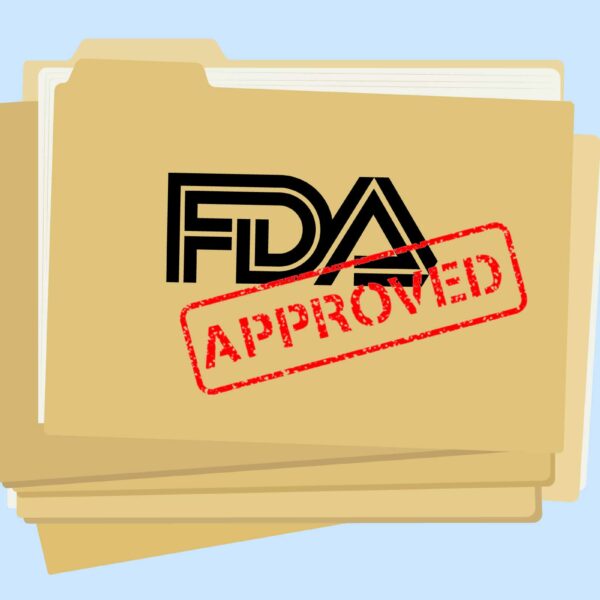 People living with genital psoriasis now have more evidence supporting a current option for treating their condition.  
Apremilast (Otezla), an oral medication approved by the FDA in 2014 to treat mild to moderate plaque psoriasis, has now demonstrated promising results in treating genital psoriasis, a chronic skin condition that can affect the penis, labia, vulva, clitoris, scrotum, testicles, or anus. 
Apremilast is an oral small molecule that treats conditions like psoriasis and psoriatic arthritis. Produced by the biotechnology company Amgen, apremilast works by blocking an enzyme called phosphodieasterase-4 (PDE4) that may play a role in psoriatic inflammation.  
"Otezla is FDA-approved to treat plaque psoriasis of any severity on the body. With this update, the Otezla label now includes results of a recent clinical study that demonstrated the medicine's effectiveness in moderate to severe genital psoriasis in patients with moderate to severe plaque psoriasis., says Shauna Jardon, PharmD, U.S. Medical Lead, Otezla.  
Agmen's Phase 3 DISCREET Study, which tested apremilast's ability to treat genital psoriasis on 289 adult participants with moderate to severe genital psoriasis and moderate to severe plaque psoriasis, showed positive results.  
For the study, which ran from February in 2018 to September 2021, participants were randomly selected to take either apremilast or a placebo pill twice daily. Their treatment progress was assessed using a modified version of the static Physician's Global Assessment of Genitalia (sPGA-G) scale.
Successful treatment results were defined as achieving clear skin (a score of 0) or almost clear skin (a score of 1) and experiencing at least a two-point reduction from their initial score at week sixteen. 
After the 16-week study period, researchers found that the group taking apremilast showed a "clinically meaningful and statistically significant improvement" compared to the placebo group. This indicated that apremilast successfully achieved its primary endpoint for treating genital psoriasis. 
Additionally, apremilast met its secondary endpoint by delivering "meaningful and significant improvements" in itch control using the Genital Psoriasis Itch Numerical Rating Scale (GPI-NRS). Participants taking apremilast, with an original GPI-NRS score greater than four, experienced a four-point reduction in itch severity after the 16-week treatment period. 
"For itch, we started seeing a difference between the apremilast and placebo group at week four with significant results versus placebo at week 16," says Jardon, highlighting the treatment's rapid results. "We found that very exciting because as you can imagine, itch in moderate to severe genital psoriasis is something that is a terrible burden for these patients." 
The confirmation of apremilast as a genital psoriasis treatment broadens treatment options for a condition that is widespread among psoriasis patients. As of now, topicals are the most common medication for genital psoriasis, but apremilast provides a more comprehensive systemic treatment option for patients.  
"Most moderate to severe psoriasis patients will experience at least once this form of plaque psoriasis within the genital area. And we know that that comes with an added level of stigma, burden, and impact on patients' lives" explains Jardon. "So, from Amgen's perspective, it's very exciting that we have data demonstrating the impact of an oral option for these patients who may be suffering."  
Risks of taking Otezla include gastrointestinal problems, depression, and weight loss. Common side effects are diarrhea, nausea, headache, and upper respiratory infection.  
What This Means for You
Being well-informed about the available treatments empowers you to engage in shared decision-making with your health care provider. 
Have an open conversation with your doctor to discuss the best medication option for you. Consider what aligns with your medical history, personal preferences (such as pills, injections, or infusions), and your overall goals for psoriasis treatment. By collaborating with your health care provider, you can find the most suitable treatment plan for you. 
Amgen, which manufactures apremilast (Otezla), is a corporate sponsor of the Global Healthy Living Foundation. They do not provide input on the editorial content we publish. 
Powerful Podcasts to Help You Live Better with Psoriasis
The Global Healthy Living Foundation is embracing audio storytelling as part of our mission to reach the chronic disease patient community where they are. Click here to listen to one of our many podcasts, including Getting Clear on Psoriasis, The Psoriatic Arthritis Club, Breaking Down Biosimilars, The Health Advocates, Patient PrepRheum, Talking Head Pain, MatterofVax, Gut Culture, and more.
Was this article helpful?