A PODCAST WITH A MISSION TO
EMPOWER
INSPIRE
MOTIVATE
ENCOURAGE
ENERGIZE
Welcome to Remission Possible, the podcast dedicated to guiding and supporting you on your mission to take back your life and control symptoms. We understand that this challenge wasn't something you asked for, but remember, you're stronger than you think, and you deserve the opportunity to regain control and live your best life.
In each episode, we'll hear from patients about how they support their mission to remission and discuss how patients and doctors can work together to better understand the optimal course of treatment for different chronic conditions while keeping personal goals and lifestyle choices in mind.
LISTEN TO OUR EPISODES
You can check out our Remission Possible series below or wherever you listen to podcasts. Be sure to subscribe for access to future episodes and email us at [email protected] with any feedback or ideas for future episodes. Tell your family and friends to listen, too, so they better understand your journey toward low disease activity.
Episode 1:

Redefining Remission:




Nathalie's Story of Resilience in the Face of Rheumatoid Arthritis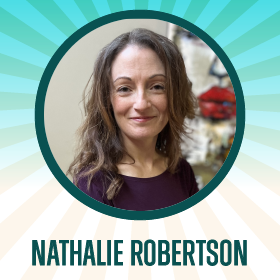 Nathalie was diagnosed with rheumatoid arthritis in 2003, and in 2007, with a replaced shoulder joint and stable RA, she and her partner welcomed their first child. Despite a second shoulder replacement in 2014, Nathalie remains active, working full time, cherishing loved ones, kickboxing, and advocating for the patient community.
Join Nathalie as she takes us on her personal journey with RA, sharing how she advocates for quality care and finds joy in maintaining an active lifestyle despite the challenges she faces.
Episode 2: From Jed to Jedi
Turning Ankylosing Spondylitis into a
Force for Change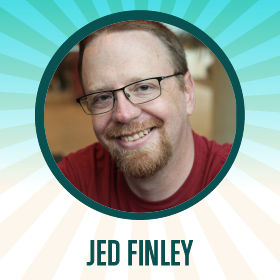 Jed was diagnosed with ankylosing spondylitis as a child and today is an avid blogger, vlogger, co-author, and voice-over actor. Locally, he is the Support Group Leader for the St. Louis chapter of the Spondylitis Association of America. When he's not doing all things spondylitis, he's a middle school teacher, husband, and dad of four fur babies.
Join Jed as he describes his diagnosis at a young age, the lack of treatment options available at that time, and his journey to becoming an advocate for himself and for the arthritis community.
Episode 3: From Clinical to Personal:
Empowering Patients Toward Remission and Low Disease Activity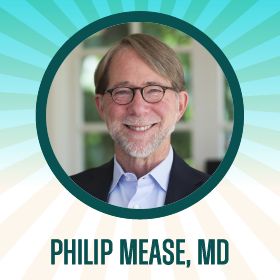 Dr. Mease is an internationally recognized rheumatology leader, Professor at the University of Washington School of Medicine, and Director of Rheumatology Research at Swedish Medical Center/Providence St. Joseph Health in Seattle, WA.
Join Dr. Mease as he sheds light on the concepts of remission, inactive disease, and low disease activity in ankylosing spondylitis, psoriatic arthritis, and rheumatoid arthritis. Listen as he talks about the significance of working with your doctor to incorporate personal goals into your treatment.
"Rather than focusing on the 'I can't do this,' it's more, 'Okay, what can I do?'… So that I can be more fully embracing of what life is, in terms of what's ahead of me. I think that's what the important measure is: looking forward."
— Nathalie Robertson
"I am living this life. My AS gives me pride and purpose. I'm not ashamed of my disease. And I like to think that it has given me a whole other area of life where I can help people and help out in ways that other people may not have that experience."
— Jed Finley
"A patient may come in with a completely different idea about what is remission or low disease activity for them…There might be completely different targets of treatment. I also want to know, what is your goal? What would you most like to regain in your life?"
— Dr. Philip Mease
Subscribe for More Resources
By subscribing, you agree to receive emails from The Global Healthy Living Foundation. We will never sell your data. See our Privacy Policy.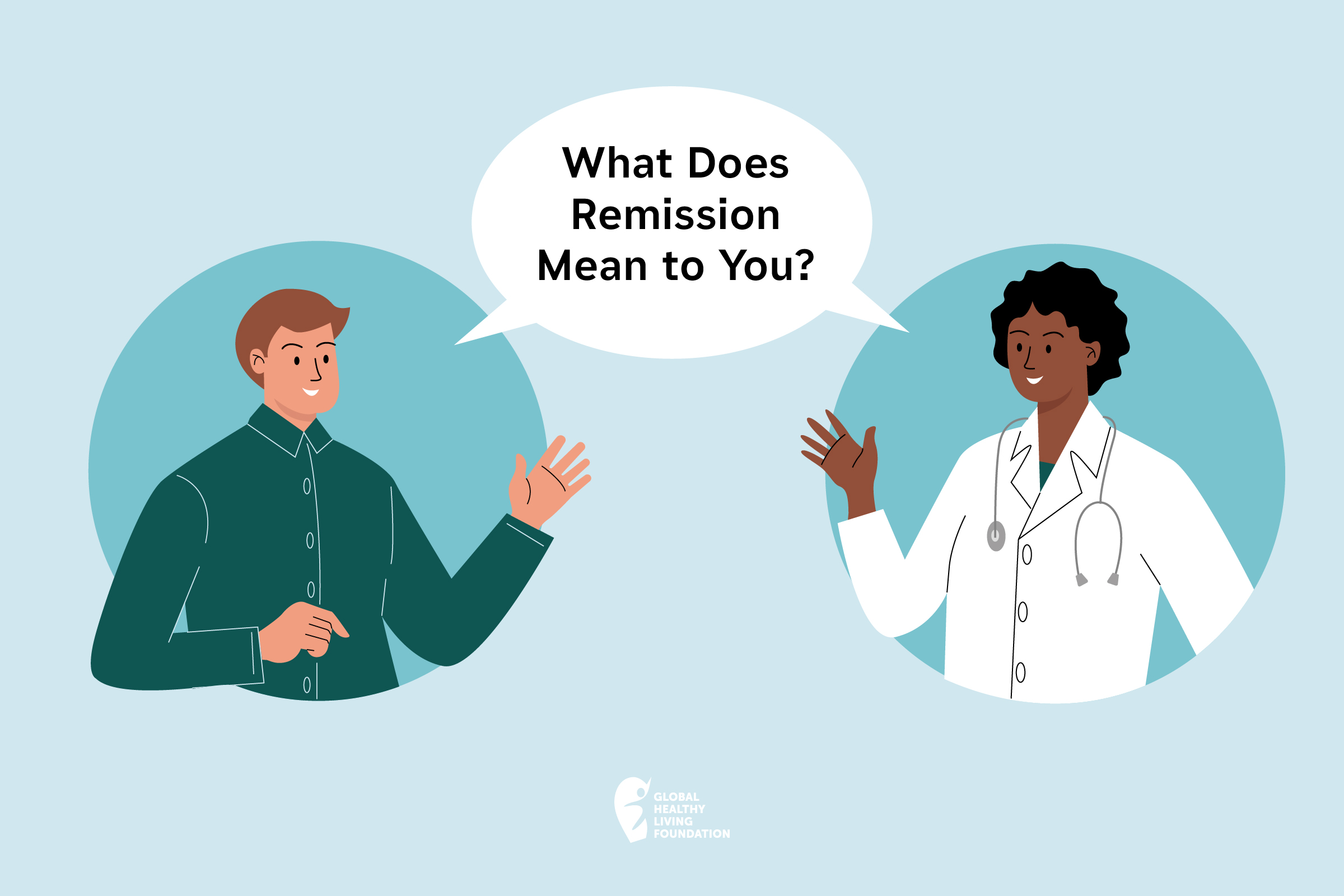 Understanding Remission: Insights from Patients and Rheumatologists
Discover what remission or inactive disease means to patients and how doctors discuss and define remission.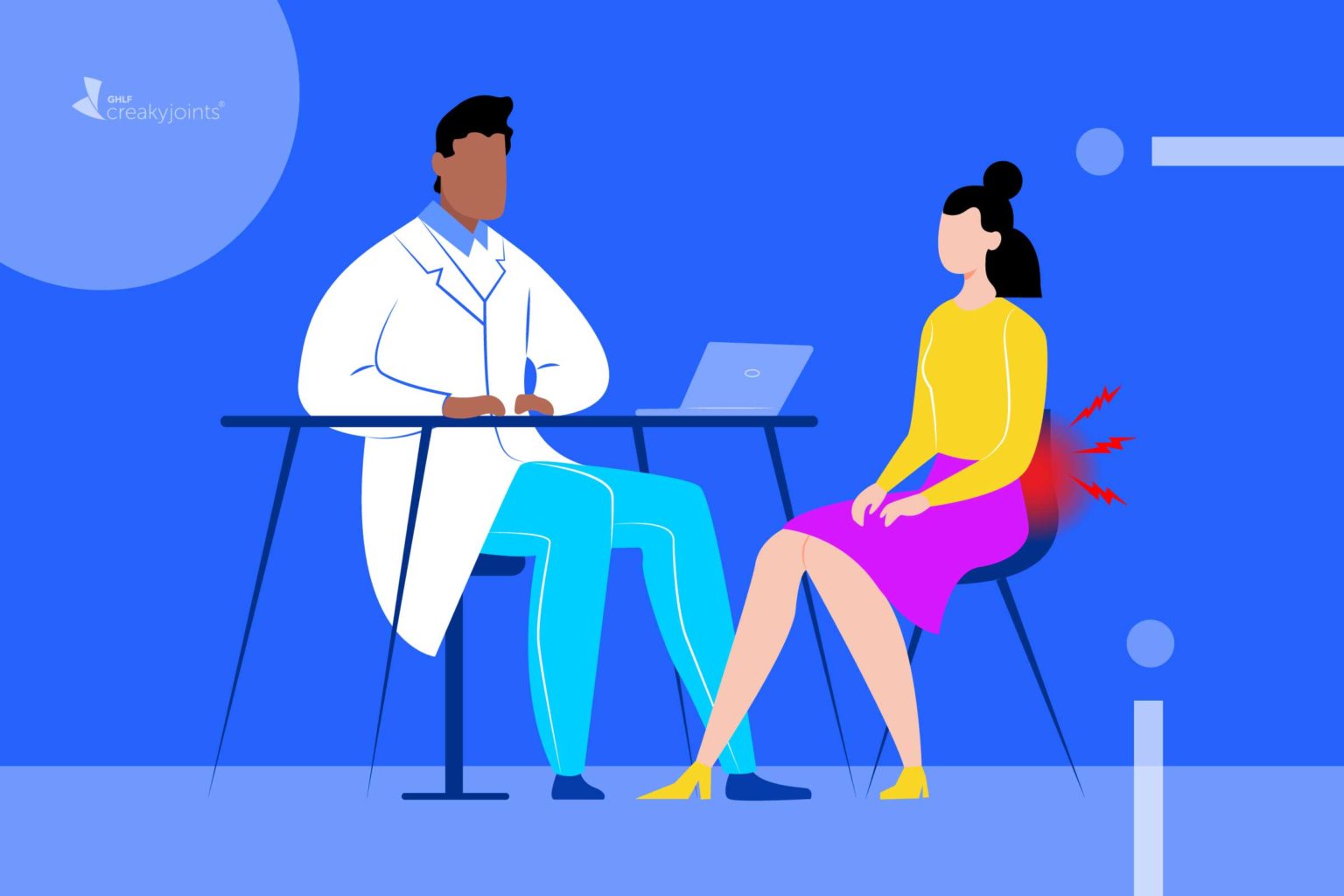 A Shared Decision-Making Tool for Achieving Low Disease Activity and Improving Quality of Life
With this tool, you can have a more informed conversation about treatment options, disease activity, and more.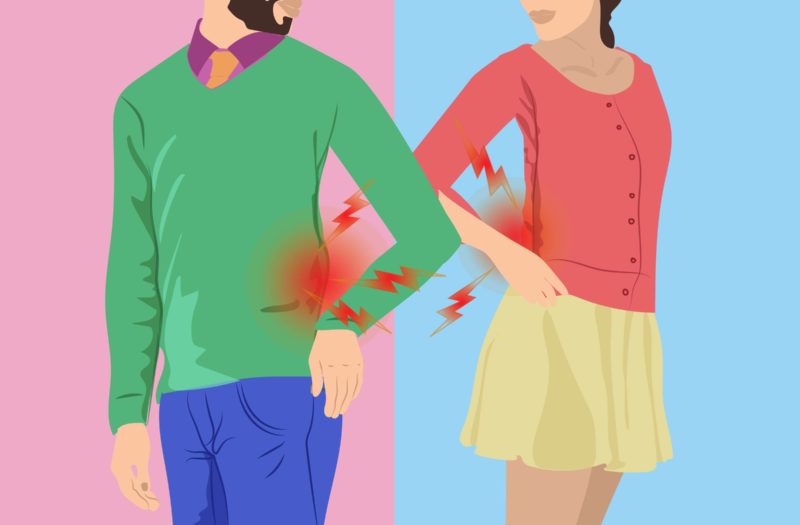 FaceYourBackPain
Learn more about ankylosing spondylitis and non-radiographic axial spondyloarthritis, two types of axial spondyloarthritis, a chronic inflammatory disease that primarily affects the spine and pelvic joints.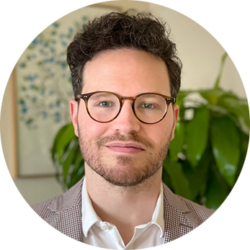 Adam Kegley, MA, MS,
Manager of Global Partnerships, GHLF
Adam plays a role in GHLF's expansion into new territories while maintaining a strong local presence. He has master's degrees in International Relations, Strategic Negotiations, and Diplomacy from Arcadia University's American Graduate School and the Université Paris-Saclay.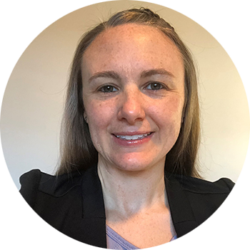 Angela Degrassi
Research Manager for Patient-Centered Research, GHLF
Angela organizes projects, connects patients to resources through ArthritisPower, and brings leadership experience from the health and fitness industry. As a lifelong patient advocate and caregiver to a parent with MS, she brings a unique perspective to her work.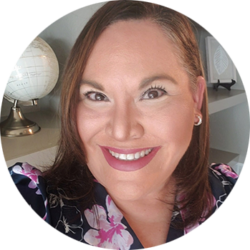 JP Summers
Patient Advocate, Community Outreach Manager, GHLF
JP supports GHLF's 50-State Network and patient-centered advocacy. She lives with multiple chronic illnesses, including fibromyalgia, heart failure, migraine, and rheumatoid arthritis, and is a caregiver to a son with migraine.


Remission Possible is a new podcast series produced by the non-profit Global Healthy Living Foundation, its arthritis patient community CreakyJoints, and made possible with support from AbbVie U.S. and Canada. Through personal chats with fellow patients, as well as insights from top medical experts, our hosts explore how to find the best treatment to live well with chronic illness.