The Health Advocates
A podcast that breaks down major health news of the week to help you make sense of it all.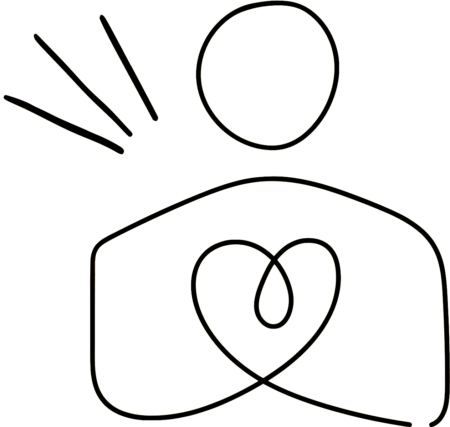 "The Health Advocates" is hosted by Steven Newmark, Director of Policy at GHLF and Zoe Rothblatt, Patient Advocate and Community Outreach Manager at GHLF. Our goal is to help you understand what's happening in the healthcare world to help you make informed decisions to live your best life.
"The Health Advocates" is part of the Global Healthy Living Foundation Podcast Network and hosted by Steven Newmark and Zoe Rothblatt.
Season 2, Episode 3: Mandates and Personal Liberties
Vaccine mandates are taking over the political landscape in upcoming elections. But are vaccine mandates a matter of personal liberties and if so, whose liberties are more important: those vaccinated or those who refuse to be?
"I've been carded at a restaurant for my vaccine and I feel so much safer and I think that can bring a lot of comfort to people in our community knowing that you're going into a building that's safe and if you are going to sit down at a restaurant and if the mask comes off, you know that those around you are vaccinated so the spread is lower," says co-host Zoe Rothblatt.
Season 2, Episode 2: True Test Stories
Two podcast hosts traveling in two states share two memorable stories of searching for or being required to get a rapid COVID test.
"The price of a McDonald's hamburger is the price of a McDonald's hamburger but the price of an at-home COVID test really does vary depending on where you are in this country," says Steven Newmark, Director of Policy at the Global Healthy Living Foundation.
Season 2, Episode 1: Confusion, Confusion
As we start season two, we have a new look, a new title and a renewed focus. Steven and Zoe walk us through the confusion over vaccines, boosters and conflicting scientific opinions. On top of this, we see how trust is compromised when government agencies don't agree.
"Confusion might be an understatement," says Zoe Rothblatt, Patient Advocate at the Global Healthy Living Foundation.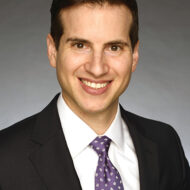 Steven Newmark
Steven Newmark, JD, MPA, is Director of Policy and General Counsel. Steven leads global advocacy and policy initiatives. He was most recently Special Counsel to the President of NYC Health + Hospitals in New York City. Before that he served as the Senior Health Policy Adviser to New York City Mayor Bill de Blasio. He also served as General Counsel in Mayor de Blasio's Public Advocate office, and as a Health Sciences Litigation Associate at Orrick, Herrington & Sutcliffe, LLP in New York City where he was part of the team that successfully defended the Vaccine Act before the Supreme Court in Bruesewitz v. Wyeth.
Additionally, he has taught Public Policy at Columbia University and is an Adjunct Professor in U.S. Health Policy at the City University of New York, Baruch College. He received his Juris Doctor from Fordham University School of Law and his Master of Public Policy and Administration, Advanced Policy and Management from Columbia University School of International and Public Affairs. He received his Bachelor of Arts, Philosophy, Politics and Law from the State University of New York at Binghamton.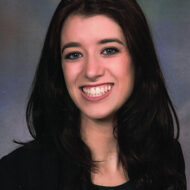 Zoe Rothblatt
Zoe Rothblatt, MPH, is a Patient Advocate, Community Outreach Manager and engages in direct patient communications, supporting GHLF's patient councils and board of governors. Zoe is responsible for understanding patient needs and creating patient-centered resources as well as researching policy initiatives. She earned a Master of Public Health at Columbia University's Mailman School of Public Health, with a focus on Health Policy and Management. She received a Bachelor of Arts in Health: Science, Society and Policy from Brandeis University. Prior to joining GHLF, Zoe worked at the Community Service Society of New York as a community health advocate providing direct service, advocacy, advice and referrals for patients needing assistance.
Catch up on season one, titled "News You Can Use" with Steven and Zoe.
Season 1, Episode 8: Airborne viruses can be stopped with masks
Steven and Zoe are in conversation this episode on mask, mask, masks. And the learnings on how to handle COVID-19 in our new normal this summer.
This episode helps to provide hindsight on where we are and where we've been.
Season 1, Episode 7: Did the COVID-19 outbreak come from a lab?
Steven covers if the COVID-19 virus came from a lab, what that means, and how the government is taking action against the virus. While Zoe covers how we can work together as a global society.
This episode helps to understand the origins of the virus and how the world can work together to continue decreasing cases.
Season 1, Episode 6: Listen to the science but do what makes you comfortable
Steven covers how COVID-19 numbers are dropping across the United States while vaccination rates increase. While Zoe covers how immunocompromised people can feel safe reaching back to the new normal. This episode is great for those who are immunocompromised or share concerns about mask-wearing changes.
Season 1, Episode 5: But what does it mean, the plague? It's life, that's all
Steven covers the CDC's rule revisions on mask-wearing for those vaccinated, while Zoe dissects the difficulties people may face with re-entering the new normal after vaccination. This show answers philosophical questions that arise after pandemics and shares insights into how politics come into play.
Season 1, Episode 4: What are the international COVID-19 vaccine rollout strategies?
Steven covers the different vaccine rollout strategies between the United States, Israel, the United Kingdom and Chile. The team dissects the strategies in full. While the BLATTs cover the big questions on everyone's minds: When will we reach herd immunity, is a 60% or 70% vaccination rate enough, will we need yearly COVID-19 vaccination boosters? How does access and availability of vaccinations improve the quality of life for Americans? This week's show asks a lot of questions, so you have the answers.
Subscribe for weekly patient advocacy news right to your inbox
By subscribing, you agree to receive emails from GHLF. We will never sell your data. See our Privacy Policy.
Do you have questions about health care news? Submit your question below and it may be answered live on our podcast.