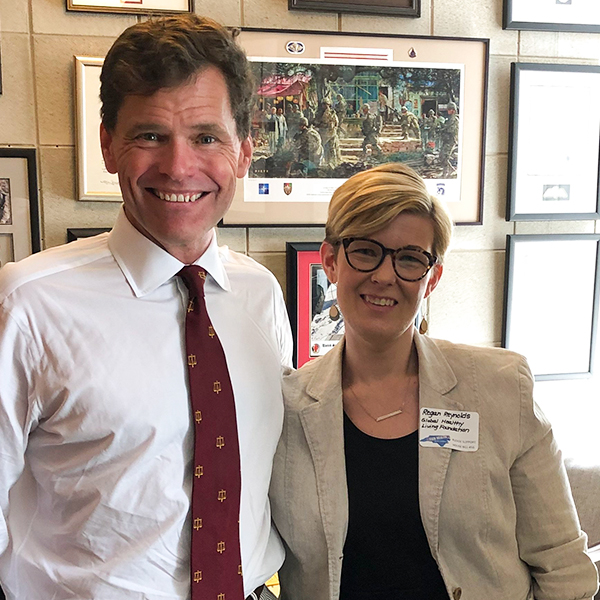 Download our Annual Advocacy Report
We believe that patients need to participate in all conversations that relate to access to treatment, safety, or the quality of their care.  At GHLF, we raise the voice of chronic illness patients and their caregivers through our 50-State Network and by focusing on various advocacy priorities at the community, state, and federal level.
About the 50-State Network
Through our 50-State Network, we train and help patients living with chronic illnesses to amplify their voice and add their personal perspective to health policy discussions happening in Washington, D.C., state capitals, hearing rooms, regulatory meetings, and other public forums. Whether by adding your name to a petition, speaking in front of lawmakers, or contributing an opinion article to your local newspaper, we invite you to join our volunteer network to influence the future of health care in the United States.
Recognizing that education and mobilization occurs through partnerships, GHLF regularly works with physician networks, national and state-level professional societies, and other nonprofit organizations and patient support groups to maximize the volume of our shared messages that positively impact access to health care for chronic disease patient communities. This collaborative advocacy allows GHLF to leverage the reach and impact of healthy living messages to effectively overcome barriers to care.