Joeseph M. Coe, MPA
Director, Therapeutic Area Growth and Integration

Co-President, GHLF Canada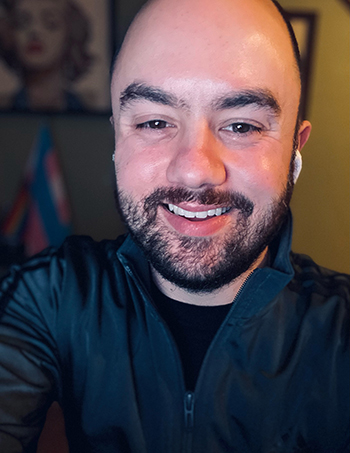 About Joseph
Joseph Coe, MPA is the director therapeutic area growth and Co-President, GHLF Canada. He was most recently responsible for GHLF's global entry into neuroscience, resulting in a patient-leading presence in migraine education, treatment, and advocacy. Joe was previously GHLF's Director of Education and Digital Strategy where he successfully oversaw the organization's rise to a leading social media position as well as its nearly 20 podcasts which he executive produced.
He hosts GHLF's migraine and headache podcast "Talking Head Pain," and has been a featured panelist and speaker for major healthcare organizations and Fortune 500 companies on topics such as patient centricity and healthcare disparities.
Joe is a founding board member of the Phyllis B. Frank Rockland County Pride Center and currently serves as Vice Chair of their board and chair of their LGBTQ health committee. He is a member of the Village of Haverstraw, NY, planning board where he helps guide appropriate land use. He is a member of the board of The Helen Hayes Hospital Foundation which supports a leading rehabilitation hospital in New York.
He is also a member of the board of the Hudson Valley Stonewall Democrats and has held senior executive positions with the New York Young Democrats and the Rockland County Democratic Committee.
He is a past board member of the Planned Parenthood Hudson Peconic Action Fund.He was named one of the "40 under 40" by the Rockland County, New York Economic Development Corporation for his contributions to his local community and is also a recipient of the Public Citizen of the Year award given by the National Organization of Social Workers- NY State Chapter – Westchester Division for his social justice activism.
Joe received his Master in Public Administration from Marist College and his undergraduate degree from the University at Albany, State University of New York.