Wish You Could Bill Your Insurance Company for All Those Wasted Hours? Raise Your Voice Here
Wish You Could Bill Your Insurance Company for All Those Wasted Hours? Raise Your Voice Here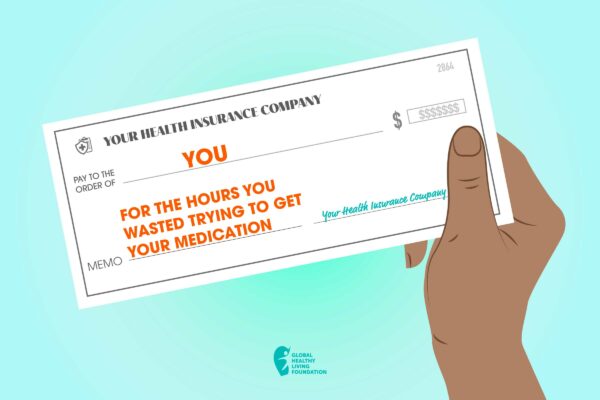 Living with chronic pain is already difficult enough. Battling back-and-forth phone calls with medical insurance companies over denials for medication/treatment that your doctor has prescribed is not how you'd like to spend your energy. Your time and energy should be focused on your health, not unnecessary phone calls and red tape. Help us share your experience of the time you've wasted dealing with insurance companies over step therapy and/or denials by filling out your information below. Complete our form so we can show insurance companies and the public how much time every year chronic disease patients spend fighting for their care and how much patients should be compensated for that lost time.
This project was inspired by Kristal Kent, a patient advocate who runs the Fibromyalgia Pain Chronicles, after she was fed up with the hours wasted fighting with insurance companies over step therapy.
How Much Should Your Insurance Pay You for Wasting Your Time?
Share the hours you wasted with your insurance company
Learn More About Step Therapy and Prior Authorization
Was this article helpful?