STUDY FINDS NEW TYPE OF PSORIASIS CREAM (A PDE-4 INHIBITOR) EFFECTIVELY CLEARS PLAQUES
STUDY FINDS NEW TYPE OF PSORIASIS CREAM (A PDE-4 INHIBITOR) EFFECTIVELY CLEARS PLAQUES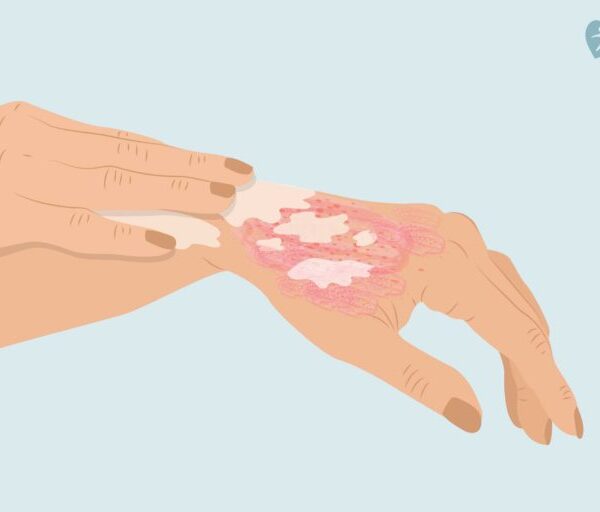 There are a many different treatments for psoriasis, an autoimmune condition characterized by red, scaly skin patches.
PDE-4 inhibitors, a relatively new class of medication, work by targeting an inflammatory enzyme called phosphodiesterase type 4 (PDE-4). In 2014, the U.S. Food and Drug Administration (FDA) approved apremilast (Otezla), a PDE-4 inhibitor that is taken orally.
But there's evidence that the same enzyme can be targeted via topical treatments, such as creams and ointments. The latest: An investigational cream called roflumilast beat a placebo cream in a phase 2b study. (Investigational means that the drug is not yet approved for this purpose.)
The research, which was published in the New England Journal of Medicine, entailed randomly assigning 331 patients with plaque psoriasis to three groups.
One group was given roflumilast 0.3 percent cream
A second group was given roflumilast 0.15 percent cream
A third group was given a placebo cream
All participants were instructed to apply the provided cream once a day.
After six weeks, 28 percent of those using the highest concentration (0.3 percent) roflumilast cream had clear or almost clear skin, as did 23 percent of those in the other roflumilast group. Only 8 percent of those using the placebo cream had improved as substantially.
Side effects, such as upper respiratory infections, seemed to be mild to moderate.
The authors acknowledge that "longer and larger trials are needed to determine the durability and safety of roflumilast in psoriasis." A phase 3 trial is already underway.